FOREX HIGH ACCURACY - BLAHTECH SUPPLY DEMAND MT 4
Replenishment date: 04.10.2023
Manual issue of goods
You may need to contact the seller to receive the item. Carefully read the terms of delivery specified in the product description
Seller

Ask a Question
Report a violation
Description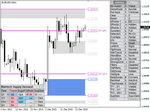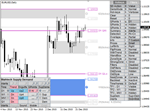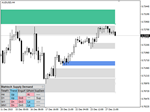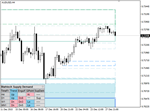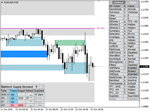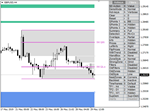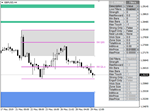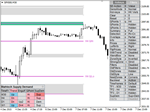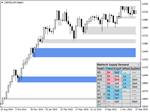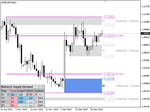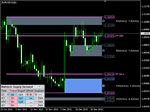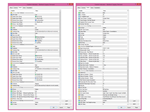 Blahtech Supply Demand 3.2

Supply-demand uses previous price action to identify potential imbalances between buyers and sellers. The key is to identify zones with the best odds, not just untouched ones.

The Blahtech Supply Demand indicator provides functionality not previously available on any trading platform. This 4-in-1 indicator not only highlights higher probability zones using a multi-criteria power mechanism, but also combines it with multi-timeframe trend analysis, previously confirmed swings, and engulfing detectors. With an easy to use interface and an innovative backtesting mode, this indicator is a must for all supply and demand traders.

Features
- Display multiple timeframes
- Backtest directly on the chart
- Summary panel
- Trend analysis on multiple timeframes
- Confirmed swings (high and low QPoints)
- Zone Force Engine (seven criteria)
- Advanced level detection (peaks, consolidations, dip-base-dip)
- Quarterly and annual levels
- Control of overlapping levels
- Customizable level information
- Hot key shortcuts
- Alerts
- Absorption detector - multi-timeframe
- Visibility filters (customizable)
- Old zones (broken levels or trend changes)
- Illumination of nested zones

Content: Blahtech Supply Demand INDICATOR MT4.ex4 (unlocked), DLL: msimg32.dll.

Note. This product uses a custom DLL "msimg32.dll".
There are no viruses in this file, but Windows security is blocking it and you must give permission.
Some antiviruses can block it and mark it as a virus.
It's a false alarm and safe, this false alarm is triggered because it's a custom DLL that hasn't been verified by any publisher but needs to be unlocked.
Please only buy this product if you agree with this.

Powered by MetaTrader 4 for Windows.

Delivery to an email address in all countries of the world within 24 hours.
Additional Information
Money Back Guarantee.
If the product does not work, send me a message.
After checking the goods, if everything is confirmed.
I will refund the money within one day.