FOREX HIGH ACCURACY - AGIMAT FX MT4
Replenishment date: 29.11.2023
Manual issue of goods
You may need to contact the seller to receive the item. Carefully read the terms of delivery specified in the product description
Seller

Ask a Question
Report a violation
Description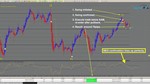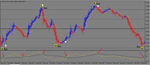 FOREX HIGH ACCURACY - AGIMAT FX TRADING SYSTEM MT 4

Unlike many indicators where the system is installed programmatically and never updated unless manual updating is enabled in the system, Agimat works in a completely different way.

Agimat has a unique artificial intelligence that the system can automatically extract from the market and previous errors, and then perform some updates by the system itself. Artificial intelligence is called a neural network. This is the real strength of Agimat, and every time you run this indicator, it is fully connected to the neural network.

A neural network has the ability to capture a lot of data from the market, and by using the data, they create the perfect formula for a high probability of winning. In 2018, Neural works with over 5 million data points and continues to grow.

For example, other indicators use built-in algorithms that their programmers implement in software. For example, they have an algorithm 1 + 1 = 2. Whatever happens to the market, they only know that 1 + 1 = 2.

While Agimat has the opportunity to learn from the market. When the system sees the fact that 2+2=4, it automatically updates its algorithm with new codes and new rules. Day by day the algorithms inside Agimat are improving and the indicator is getting much smarter than many average indicators.

Powered by MetaTrader 4 for Windows.

Delivery to an email address in all countries of the world within 24 hours.
Additional Information
Money Back Guarantee.
If the product does not work, send me a message.
After checking the goods, if everything is confirmed.
I will refund the money within one day.