FOREX HIGH ACCURACY - RSI DIVERGENCE MT 4
Replenishment date: 04.10.2023
Manual issue of goods
You may need to contact the seller to receive the item. Carefully read the terms of delivery specified in the product description
Seller

Ask a Question
Report a violation
Description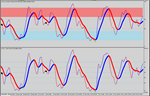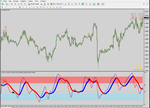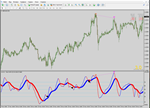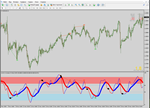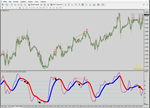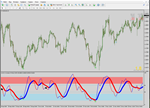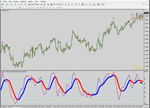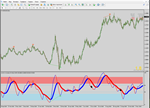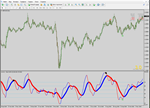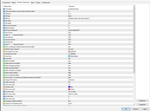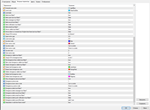 FOREX HIGH ACCURACY - 100% NO REPAINT - RSI MOVING AVERAGES DIVERGENCE MT 4

This new and updated RSI MA (Moving Average) without repainting is now considered one of the best RSI divergence indicators.
Most RSI "divergence" indicators display any and all divergence signals, but this indicator is very selective about the divergence signals it generates as it only generates divergence if the RSI MA is outside of the "extreme" overbought and oversold zones.
The divergence signals on this RSI are of higher accuracy than conventional RSI divergence indicators.
While the standard RSI is mostly effective on monthly, weekly and daily charts, the RSI MA works well on all timeframes.
This is an ideal RSI indicator for divergence education and beginner traders as it only creates certain divergences and removes minor divergence signals, allowing traders to focus on the really important signals. It also gives traders the opportunity to explore "hidden" divergences, which are often overlooked but are very effective for technical analysis and predicting trend continuation.
Included mql4 file in case you want to make your own EA in the future.

Powered by MetaTrader 4 for Windows.

Delivery to an email address in all countries of the world within 24 hours.
Additional Information
Money Back Guarantee.
If the product does not work, send me a message.
After checking the goods, if everything is confirmed.
I will refund the money within one day.