🔥Turkish card for Xbox,PS,Udemy 50-20000🔥
Replenishment date: 17.06.2023
Manual issue of goods
You may need to contact the seller to receive the item. Carefully read the terms of delivery specified in the product description
Seller

Ask a Question
Report a violation
Description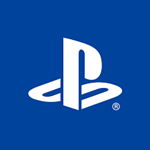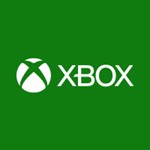 🔥Works for Udemy.
✅ Guarantee of performance.
✅ Timely execution of the order.
✅ Support at any stage.
✅Best price on the market.
✅Unlimited cards, pay anytime, anywhere.
✅Work for popular services: Xbox, Playstation, Netflix, Play market and many others.
PSN - not suitable for purchasing subscriptions.
Attention, in connection with the frequent cases of exchange by buyers, the guarantee for the card is 2 hours. After that no claims will be accepted.
However, the performance of the card is not limited by the term. These measures were introduced preventively as a warning to individual freebie lovers.

Guaranteed performance for: Xbox, Microsoft, Playstation, Udemy, Netflix, Steam, Google Play.
*Steam - buy only if you are sure that you can use it correctly and avoid blocking, under your responsibility.
If you purchase for another service and the payment will not go through - a refund is possible only in the form of 80% of the paid cost.
IT IS NOT POSSIBLE TO CHANGE REGION TO TURKEY WITH THIS CARD

After payment, you will receive a unique code that must be reported to the seller in messages.
After receiving the code, you will be issued a card replenished with the selected amount.



Additional Information

Instructions:
1) After purchase, send us the received code.
2) We will add the amount you have chosen to your account and send you a reply message with card details.
4) After that you can start buying games/software from your favorite store