codpay
Date of registration: 29.06.2022
E-mail:
hidden by the seller

Ask a Question
Report a violation
Seller's products (2)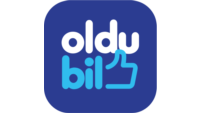 NO COMMISSION💳 REFILLING YOUR CARD OlduBil/ininal
🎮Turkish card for purchasing PS4/PS5/XBOX/STEAM games
I bought 95 liras, they transferred quickly!
Everything is fast and clear
everything is fast as always.
Everything is fine, everything arrived instantly
Everything arrived quickly thanks to the seller
Quickly and accurately, even at late hours. Thank you!
Payment arrived) quickly, clearly, thank you)
Instant replenishment. Definitely recommend! Thanks for the quality service!
No more than 2 minutes passed from the moment of paying for the order and receiving the liras to the wallet
done quickly! all conditions are met
Ich habe das Geld erhalten und alles hat funktioniert.
fast service and good prices
Everything is fast and clear
Everything is clear and fast
Everything went very quickly! I recommend the seller, I can now play WoW
Everything is fast and clear
Quickly and efficiently. Great seller
Everything is fast and clear