Men of War Assault Squad (Steam key)
Replenishment date: 15.03.2023
Manual issue of goods
You may need to contact the seller to receive the item. Carefully read the terms of delivery specified in the product description
Seller

Ask a Question
Report a violation
Description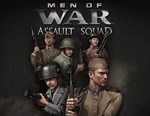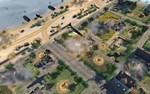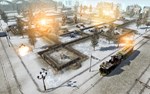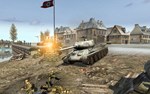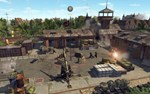 After the purchase, you will receive a KEY to activate the specified software product.
The purchase ID is 16 characters, use it to get the product code on the merchant site.
Release date: 25 Feb 2011
Age rating: 16+
Developer: Digitalmindsoft
Publisher: 1C Company, 1C-SoftClub
Localization: Russian interface
Activation System: Steam
Region: Russia
Description:
An independent addition to the famous military-historical strategy "Behind Enemy Lines 2". Take part in the largest battles of the Second World War, commanding the troops of the USSR, USA, Great Britain, Germany or - for the first time in the history of the series - Japan. In addition to the multiplayer modes familiar from previous projects, players are offered new options for battles, including those designed for playing in a team. In battles, players will be able not only to command an entire army, but also, driving a tank, destroy enemy in the role of a simple infantryman, to cover the retreat of comrades with a machine gun in their hands, which allows you to immerse yourself in the atmosphere of wartime.
Key Features:
The ability to play four on a local network, participate in online battles, as well as fight a team against a computer.
New maps for multiplayer and additional options for customizing the game.
Thanks to the rebalancing of the multiplayer game, the use of equipment and military equipment has become more realistic.
In bloody battles, the player will be supported by heroes whose unique abilities (for example, strengthening firepower or strengthening morale) will turn the tide of battle even in a seemingly hopeless situation.
Improved artillery system allows you to apply new attack and defense strategies.
A historically accurate embodiment of the era and the characteristics of each of the parties to the conflict.
Special features, such as the use of remote controlled tankettes or special attacks, will allow you to make a variety of tactical decisions.
Thanks to advanced artificial intelligence, even the same mission will have to be performed differently each time.
A wide range of regions of warfare - Eastern and Western Europe, North Africa and the Pacific basin.
Believable ballistics and new types of equipment.