Assault Squad 2 Men of War Origins (steam key)
Replenishment date: 15.03.2023
Manual issue of goods
You may need to contact the seller to receive the item. Carefully read the terms of delivery specified in the product description
Seller

Ask a Question
Report a violation
Description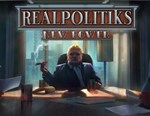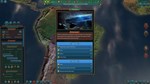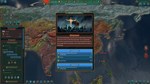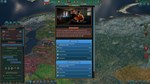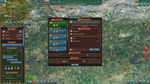 After the purchase, you will receive a KEY to activate the specified software product.
The purchase ID is 16 characters, use it to get the product code on the merchant site.
Release date: 25 Aug 2016
Age rating: 16+
Developer: Digitalmindsoft
Publisher: 1C Company
Localization: Completely in Russian
Activation System: Steam
Region: Russia
Description:
1C and Digitalmindsoft present Assault Squad 2: Men of War Origins, a modern re-release of the original best-selling real-time strategy title. We have been working on the Men of War series for 10 years now. In the new edition, we give you not only modern graphics and polished gameplay, but also an unforgettable story of the original Men of War campaign. You'll be able to fight for the Soviets, the Allied forces, and the Third Reich in three extensive campaigns, learning the strengths and weaknesses of each side and probing the enemy's vulnerabilities. To do this, you will have at your disposal a variety of combat units and tactics for using them. Meet the opportunity to return to familiar battlefields and replay classic missions, at the same time trying out many changes that have significantly improved the gameplay and game balance. The greatly improved GEM engine - now with DirectX 11 support - will provide players with stunning visuals worthy of the Anniversary Edition. A lovingly updated classic that will delight both newcomers and dedicated fans of the series! Key Features: Completely redesigned graphics and re-recorded sound.
Significantly improved engine with support for DirectX 11 and related technologies: soft particle effect, depth of field, translucency of plants, soft rendering of transparent elements, SSAO effect and much more.
Many improvements to the gameplay, interface and artificial intelligence.
New command and control system, including automatic replenishment of ammunition and improvement of individual combat units.
Improved physics and ballistics.