The Vanishing of Ethan Carter EPIC GAMES ACCOUNT
Replenishment date: 23.12.2021
Content: text (46 symbols)
️Automatic issue of goods ✔️
Seller

Ask a Question
Report a violation
Seller discounts
for all goods
The goods are given a discount for regular customers.
If the total amount of purchases from the seller kostet624 more than:
Description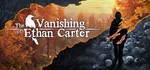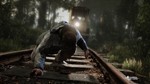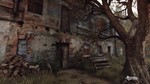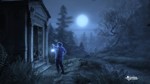 💥 Instantly after paying for the goods, you will receive an account on the Epic Games platform with the top game The Vanishing of Ethan Carter and a FULL CHANGE OF DATA!

And also:

✅ Access to the Co-op game, if it is present in the game (Online fully available!)

✅ Lifetime guarantee on account performance.

✅ XNUMX/XNUMX support.

✅ Data of the form: "login password"

✅ Data from mail (they are identical to data from the account)

✅ Ability to change mail to your own (if there is no other Epic Games account on it)
💥 The Vanishing of Ethan Carter is a first-person story-driven mystery game that focuses entirely on exploration and discovery. It contains no combat or explosions of any kind. If our game leaves any scars, we hope you won't be able to see them.
You play the game as Paul Prospero, an occult-minded detective who receives a disturbing letter from Ethan Carter. Realizing the boy is in grave danger, Paul arrives at Ethan's home of Red Creek Valley, where things turn out to be even worse than he imagined. Ethan has vanished in the wake of a brutal murder, which Paul quickly discerns might not be the only local murder worth looking into.
Inspired by the weird fiction (and other tales of the macabre) from the early twentieth century, The Vanishing of Ethan Carter aims to significantly evolve immersive storytelling in games. While it features a private detective and quite a few mental challenges, The Vanishing of Ethan Carter is not an especially puzzle-ridden game. Our focus is on atmosphere, mood, and the essential humanity of our characters.
Still, the discoveries won't happen on their own, or without your help. Using both Paul's supernatural skill of being able to communicate with the dead, and your own powers of observation, you will discover the mystery behind a trail of corpses, the roots of a dark ancient force lurking in Red Creek Valley, and the fate of a missing boy.
Additional Information
In connection with the increasing incidence of fraud, in order to make claims, we kindly ask you to record a video of the process of purchasing a product, the video must include: the moment of payment for the product, verification of the product after payment (login to your account with the specified data).
Everything should be in one video, without editing and gluing. Date and time of recording must be clearly visible in the frame.