Rogue Company Free Edition | Nintendo Key | EU 🎮
Replenishment date: 16.09.2020
Manual issue of goods
You may need to contact the seller to receive the item. Carefully read the terms of delivery specified in the product description
Seller

Ask a Question
Report a violation
Seller discounts
for all goods
The goods are given a discount for regular customers.
If the total amount of purchases from the seller kostet624 more than:
Description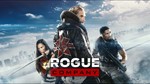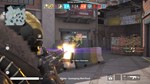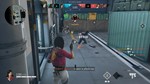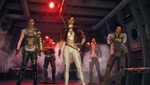 After purchasing this product, you will instantly receive a license key to the Rogue Company Locked Alpha for the Nintendo Switch platform. This product has regional restrictions and is suitable for activation in European countries.
✅ Rogue Company is an online team shooter in which players will experience exciting battles, challenging tactical tasks and heroes with tough characters. A lot of agent characters, a rich arsenal of weapons and abilities, interesting game modes - in this game you will always find something new for yourself

✅ The Agency is a secret organization, its elite agents fight the most dangerous criminals, fulfilling paid contracts. The agency is restoring justice by bypassing non-working laws. Few people know about this organization, but the Agency's operatives are simply irreplaceable for performing the most difficult and dangerous missions. As elite agents, players will be able to choose weapons to their liking, assemble a team, and travel to iconic locations to fight online in a variety of PVP modes.

✅ Rogue Company game supports cross-platform play on all leading platforms. Increase your rating in the Agency by playing with friends on different platforms.
Additional Information
📌 How to activate:
▶ ️ ️Choose "Nintendo eShop" from the "HOME" Menu to launch Nintendo eShop.
▶ ️ ️Select the account you want to use.
▶ ️ ️Choose "Redeem Code" on the left side of the screen.
▶ ️ ️Enter the 16-digit download code.
▶ ️ ️Select "Confirm".
✍ Thank you for your positive feedback!
Activation was successful