Quell (steam key) -- RU
Replenishment date: 15.03.2023
Manual issue of goods
You may need to contact the seller to receive the item. Carefully read the terms of delivery specified in the product description
Seller

Ask a Question
Report a violation
Description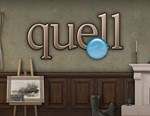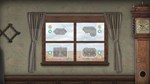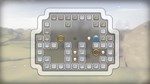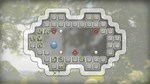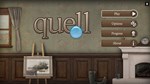 After the purchase, you will receive a KEY to activate the specified software product.
The purchase ID is 16 characters, use it to get the product code on the merchant site.
Release date: 23 Feb 2016
Age rating: 18+
Developer: Fallen Tree Games Ltd
Publisher: Green Man Gaming Publishing
Localization: English
Activation System: Steam
Region: Russia
Description:
Quell is an enchanting logic and relaxation puzzle game.
The game is simple: run a drop of water on the window pane, avoid spikes and collect pearls. Easy, right? Quite right, but the beauty of Quell lies in the perfectly crafted difficulty curve - it's exhausting enough to test your logic skills, but never so much that it stops being fun. Gentle music (by acclaimed composer Steven Kravis) and atmosphere create the perfect setting to let your brain fully immerse yourself in solving these ingenious puzzles. If you want to dig even deeper, there's a side story that tells a touching story of love, loss, and nostalgia. Either way, Quell is an immersive experience that will stay with you long after you've completed it. Fall in love with Quell...