Hogwarts Legacy Deluxe Edition STEAM 🔥 GLOBAL
Replenishment date: 06.02.2023
Content: text (611 symbols)
️Automatic issue of goods ✔️
Seller

Ask a Question
Report a violation
Description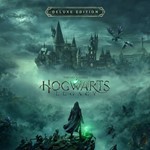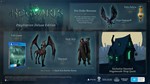 GET 5% CASHBACK
You buy a shared STEAM account with the game
⭐️Hogwarts Legacy Deluxe Edition
✅ You Get Early Access From 7th Feb..

☑️ You get:
✅ Easy activation With simple login and offline playback No need for third party software
✅ You save over 90% of your money
✅ All additional content and pre-order bonuses
✅ You will have a fresh, updated version of the game
✅ Lifetime support
✅ You can play on cloud servers
✅ All saves are saved on your computer
✅ Regionless / Global
✅ Instant release

important
-The account can only be used offline.
1 Activation - 1 pc.
-Due to the nature of the game's DRM protection, there may be some activation wait (up to 48 hours) in the first week of the game's release.

Additional Information
>HOW TO GET CASHBACK
We leave positive feedback on the purchase page. In the same place we receive a gift certificate in the amount of 5% of the value of the goods.
setting:
1. Download the Steam client from the official website and install it.
2. Follow the instructions given after purchase.
- Please leave your positive feedback after your successful account purchase!
21.02.2023
If you reinstall Windows or decide to play on another PC (a laptop, in my case, because it left), then you can not expect that the seller will answer / go to a meeting and give an access code to your account. He will just ask you to buy another copy.
ITS FOR ONE PC ONLY IF U WANT FOR LAPTOP BUY ANOTHER
everything works fine, thanks seller!
Good Seller ,Fast Response, Game Works Perfect Thanks!!
Good seller, answers fast and solves problems that occurs while using account
We had a slight miscommunication but game is working now, all is good
Good seller, answered quickly and helped to activate everything!
Everything is fine! Recommended!
there were difficulties but the seller decided everything, I recommend
Replied quickly, everything works, thank you very much.
Everything is fine! Recommend!
On the steamguard acc, the seller is not responding yet .. When I decide, I will update!
Re: answered, problem solved!
Rere: After problems arose, the seller quickly solved them, I recommend, the purchase support is very good!
Answered within 10 minutes, everything works