🍓Fallout 3+ Fallout New Vegas 🍒Epic Games
Replenishment date: 21.08.2023
Content: text (1541 characters)
️Automatic issue of goods ✔️
Seller

Ask a Question
Report a violation
Description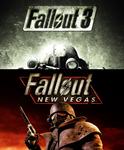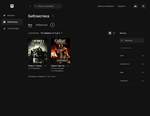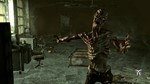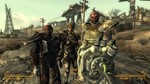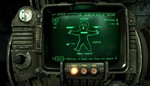 🛒 Instant delivery!
100% Quality Guarantee.
📠 Support in case of problems or questions. You can always write to me, I will be glad to answer you.
✔️ Immediately after payment you will receive:
✅ EPIC GAMES licensed game account with the game:
Fallout: New Vegas Ultimate Edition,
+ + +:
Fallout 3: Game of the Year Edition (as a bonus)
✅ Access data in the form of epicgames:pass:mail:pass.
🔥 Ability to completely change all data.
🔥 The game has never been launched, the account is completely new.
✅ Account statistics are clean.
✅ Native mail and passwords.
✅ Each account is registered by ME PERSONALLY, legally. No Brutus or hacked accounts. Not outbid and not obtained from dubious sources. Issuance of data STRICTLY IN ONE HANDS ONLY. All data after the sale is deleted immediately. Therefore, throughout the entire period of its use, you will not have any problems. You become the first and only account owner.
🍃After successfully obtaining an account, please do not forget to leave a positive review, it is very important for me. Thanks a lot!
📝 Please do not leave negative feedback before contacting the seller, in most cases your problem will be solved as soon as the seller reads your message.
🪧 This is an Epic Games account for playing on a computer (or PC). This is not a Steam account. Not for consoles.
**Important. The games for sale in my store are in the same condition as they were given away by the Epic Games Store. In short: according to the principle that they distributed it, it is sold. Check out the Epic Giveaway ahead of time so you know what you're buying. Also, due to the political situation, the Russian language can be cut out of the game, before buying, check the availability of the desired language in the Epic Games Store.
Additional Information
Fallout: New Vegas Ultimate Edition
Welcome to Vegas. New Vegas.
It's a city where you'll dig your own grave before you're shot in the head and left to die... and that's before the real fight begins. It is a city of dreamers and daredevils, which is torn apart by warring factions, each of which dreams of seizing power in a desert oasis. This is a city in which everyone can become famous and make enemies - if, of course, they arm themselves to the teeth.
With the Ultimate Edition, Bethesda Softworks offers you the opportunity to play big and have a blast in New Vegas to the fullest. For the first time, a single edition includes all Fallout: New Vegas content, including all story expansions: Dead Money, Honest Hearts, Old World Blues, and Lonesome Road. What's more, you'll have access to an arsenal of unique weapons, ammo and recipes from the latest additions - Courier's Stash and Gun Runners' Arsenal.
Experienced Mojave explorers and non-explorers alike will find new friends and foes, experience new consequences for their decisions, and new opportunities to make themselves known or notorious in the Wasteland. And remember: the choice you make, as always, will depend on your life.
Fallout 3: Game of the Year Edition
Prepare for the Future™ Create a character and step into an incredible post-apocalyptic world where the fight for survival never stops.
Fallout 3: Game of the Year Edition includes all 5 official add-ons for the original game:
- Operation: Anchorage: a military simulator where you have to free the city of Anchorage, Alaska, from Chinese invaders.
- The Pitt: Take a trip to the dilapidated Pittsburgh and choose your side in the confrontation between slaves and their raider masters.
- Broken Steel: Engage in the final showdown with the remnants of the Enclave forces under the cover of Liberty Prime's combat mech. In this add-on, your character can be developed up to level 30.
- Point Lookout: Set out to explore the endless dark swamps of Maryland, hiding many mysteries and deadly dangers.
- Mothership Zeta: Fight back against the alien invaders and try to get off their ship drifting somewhere over the Capital Wasteland.
The main features
- Unlimited freedom! Enjoy the sights and sounds of the vast Capital Wasteland! See with your own eyes the great monuments of the United States trampled into post-apocalyptic dust! Your choice will determine not only your fate, but the fate of the world. And don't forget to keep an eye on the radiometer!
— Role system SPECIAL! Vault-Tec engineers have brought to life the latest advances in human simulation - the role-playing system SPECIAL! Using the new development of ability points, SPECIAL allows you to realize unlimited customization of your character.
- Fantastic camera! Wizards from Vault-Tec have done the impossible again! You are no longer constrained by the only possible view, but can look at the world both from the first and from the third person.
- The power of choice! What do you want to be today - a notorious villain or a good Samaritan? Pick a side or stay neutral, whichever way you like. Each situation can be resolved in many ways.
— VATS system! The VATS (Vault-Tec Assisted Targeting System) for your Pip-Boy Model 3000 will help you improve your chances in battle! VATS allows you to stop time in combat, target specific parts of your opponent's body, queue up attacks - and just give you a chance to effectively unleash your aggression. Unleash a rain of death and destruction on your enemies in the latest cinematic performance.