Dying Light 2 Stay Human+Bloody Ties+ DLC+PATCHES🌎
Replenishment date: 05.03.2023
Content: text (83 characters)
️Automatic issue of goods ✔️
Seller

Ask a Question
Report a violation
Seller discounts
for all goods
The goods are given a discount for regular customers.
If the total amount of purchases from a Voronpb seller is more than:
Description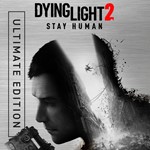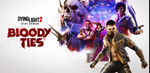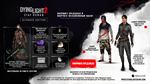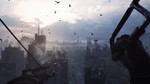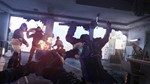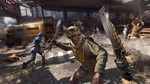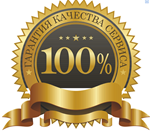 🔥 INSTANT (24/7) delivery of goods immediately after purchase!
You get an account with Dying Light 2 Ultimate+Bloody Ties+ DLC 🌎Steam
ACTIVATIONS are available, BOUGHT, DOWNLOADED, PLAYING🎁Promo code for a discount: EEF1A512BF2F4F82
You pay for the full version with the ability to install all the patches and add-ons that will be released in the future for FREE, you can go online at any time and install the update \ patch \ DLC.
🌎 GLOBAL can be activated in any region🔥
● Activation instructions (Video+text) will be sent to you upon purchase of the product immediately after payment.
● Activation is performed automatically, activation itself takes ~15 seconds!
● There may be other PAID games on the account (randomly on each account), they come as a bonus for free!
● Activation DOES NOT FLY when reinstalling Windows and deleting an account with a game
● You can change any component of your PC including CPU!.
IMPORTANT INFORMATION:
● Play after installation is possible only in offline mode. Changing account information is prohibited.
● The product is not suitable for playing through cloud services: PlayKey / GeForce NOW and others.
● Please do not leave negative feedback before contacting the seller through the section "Correspondence with the seller."
● If you have any problems or questions, be sure to contact us for advice
● Our ACCOUNTS are personal (legally purchased) no one will change the password and take away your account, your saves will not be lost! Activations are always available! Buy, download, play!
● The reliability of your purchase is GUARANTEED! We are a large store on the marketplace, with over 7 years of experience and hundreds of positive reviews. Experienced technical support will always help to solve the problems!
Additional Information
⭐ Game: Dying Light 2 Stay Human. Ultimate Edition
• night bonus to experience for two hours
• items for craft
• exclusive amulets for weapons
• outfit "Legend"
• the appearance of the weapon "Legend"
• appearance of the Legend paraglider
• wallpaper
• digital comic + artbook + soundtrack
• SEASON PASS (+2 story missions), access to which will open a few months after the release of the game
🎁 Pre-order bonuses:
💥Reach for the Sky "by Rosario Dawson
• "Reach for the Sky" paraglider for Loan and Aiden
• "Reach for the Sky" backpack for Loan and Aiden
• Crossbow "" Reach for the Sky ""
• "Reach for the Sky" outfit for Loan
💥 Reload Skin Pack
• "Reload" outfit
• the appearance of the weapon "Reload"
• the appearance of the "Reload" paraglider
-------------------------------------------
MINIMUM:
Requires 64-bit processor and operating system
OS: Windows® 7
Processor: Intel Core i3-9100 / AMD Ryzen 3 2300X
RAM: 8 GB RAM
Video Card: NVIDIA® GeForce® GTX 1050 Ti / AMD Radeon™ RX 560 (4GB VRAM)
Disk space: 60 GB
In general, a very muddy scheme. Please note that when buying a game (with subsequent updates), you will be required to pay for reactivation. Those. If I buy Deluxe, I won't get DLC if I don't want to pay extra for it. Why did I buy this version?

Upd: They wrote a message (as if the drunk wrote) that for any reason of the activation rally, you will also pay extra. Well, in short, the milking is worse than Ubisoft ??
Thanks, finished the game
There were not clear moments the seller helped and explained everything! I advise everyone!
Everything works perfectly!
The seller was very helpful and answered all questions!
Recommended
Activated quickly after watching the video. The seller is in touch. Replies if something is not clear.
Everything is good, I recommend to everyone
Bought, downloaded, launched, play. Things are good. The first time I used Denova, but I sort of figured it out. 5+
I bought this product, there were problems for about two or three days, but the seller solved it, thanks. Contact goes = pleases. But it seems that he has a split personality, the first guy could not help me for two days, as the second one came and everything worked right away! Miracle! You can trust a good store. Let's see how the game goes on.
acc worker, thought divorce
Super purchase did not regret buying from this seller. Everything is fine buy everything clearly without cheating
There were no big problems, but the seller solved everything instantly. RECOMMEND
Resolved quickly and helped. Good service, thanks!
There was a problem with activation. resolved instantly! honor and respect!)

and then there was a rally due to the fact that, according to the new rules of denuvo, you cannot restart the game more than 5 times a day. also resolved the issue promptly.

There was a problem. They did everything quickly!
Everything works SUPER, I contacted the support service, since I use this service for the first time ... The guys within 5 minutes, everyone helped.

I RECOMMEND!!!
Greetings from Ukraine. You are welcome mother on the right)))