⚡Account Warzone 2.0(Battle.net⚡Kazakhstan)
Replenishment date: 02.05.2023
Content: text (118 symbols)
️Automatic issue of goods ✔️
Seller

Ask a Question
Report a violation
Seller discounts
for all goods
The goods are given a discount for regular customers.
If the total amount of purchases from the seller Dorinis is more than:
Description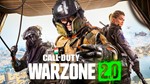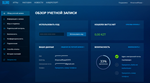 You buy a new Blizzard account with the ability to play Call of Duty: Warzone 2.0 and Call of Duty: Warzone 1 in Russia with NATIVE (FIRST MAIL).
To do this, go to Battle.net and add a game to your account. You can also buy games on your account that are not possible to buy on a Russian account due to sanctions.
✅ [24/7] INSTANT delivery of goods immediately after purchase!
✅ New account, 0 hours (the game was not launched).
✅ Activision was not created or linked.
✅ Personal account, after purchase: account and mail are forever yours.
✅ Write your phone number in [Blizzard]. You can use the site with virtual numbers
https://sms-activate.org
✅ No paid games, no purchases made.
✅ Platform: Battle.net
✅ Lifetime guarantee on account performance
✅ Games did not start
❗90 days warranty. After changing the data, all responsibility for the account passes to the buyer❗
Additional Information
Please, if you have any problems with the product - do not leave negative feedback,
and send us a private message. We will definitely solve your problem as soon as possible.
Thank you for visiting us. We are getting better, thanks to your feedback - we rejoice in good,
take note of the bad ones and fix what you don't like.
By leaving a review about a product, you help other buyers make a choice.
PAY ATTENTION Due to the cases of frequent attempts of deception on the part of buyers, I advise you to record a video from the moment you purchase the product until the moment you check it!
You can record a video in any of the possible ways (phone, screen recorder) If this video is not available from the buyer,
YOUR CLAIMS WILL NOT BE ACCEPTED!
Attention! The seller is not responsible for technical problems when starting the game and the mismatch between the parameters of your PC and system.
Everything is super! Fast and hassle-free!
Everything went well, the seller is polite and responsive.