New Steam account Region: Kazakhstan | FULL ACCESS
Replenishment date: 10.02.2023
Content: text (983 characters)
️Automatic issue of goods ✔️
Seller

Ask a Question
Report a violation
Seller discounts
for all goods
The goods are given a discount for regular customers.
If the total amount of purchases from the seller -SEYTER- is more than:
Description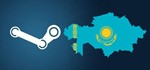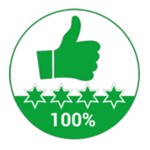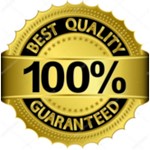 🔥 INSTANT delivery of goods (24/7/365) after purchase! 🔥
New Steam account (empty) with Kazakhstan region and currency KZT (tenge) and full access to native mail
✅ No sanctions, all games are available (GTA 5, RDR 2, The Elder Scrolls Online and others)
✅ Easy top up balance
✅ Low prices for games
✅ You can use Family Library Sharing and play through your personal account
✅ Ability to buy and activate keys for CIS countries
✅ No VPN required to download and play games
❗ATTENTION❗For the correct display of the currency indicated in the product description, you must use a VPN (any free one will do) with the IP address of the country of the account (only for purchases, VPN is not required to download and run games)
🎁 For a positive review, you will receive a gift card (CASHBACK 10%) and a PROMO CODE discount for your next purchase!
✔️ After purchase you will receive:
• Login and password from the Steam account
• Country of registration: Kazakhstan
• Shop Currency: Kazakhstan Tenge (KZT)
• Login and password from mail (mail.ru \ yandex \ rambler)
• Limit account (To access the trading platform, you need to top up your balance by $5, more details -
https://support.steampowered.com/kb_article.php?ref=3330-IAGK-7663
)
• You are the original owner of this account
• Product format: steam:pass:mail:pass
• Profile configured (Nickname, URL, Avatar)
⚠️ Information \ rules:
• The seller DOES NOT store data after the sale
• The buyer is obliged to ensure the security of the account by changing all data after the purchase (change passwords, link the phone, enable Steam Guard)
• In no case should you even try to replenish your Steam account with a bank card if the region of issue of your card differs from the region of your Steam account - 100% BAN
• You cannot gift a game on Steam to your personal account or a friend's account if your/friend's region is different from the region of the Steam account purchased from us
• The seller, in case of loss, theft of accounts or property from them, does not provide assistance in returning lost funds, restoring or replacing goods
• We do not make a refund, only a replacement in case of inoperability of the account with an identical product
• If you have any problems, you should contact the "Correspondence with the seller"

❗ By purchasing a product you automatically agree to the description and terms / rules.
Additional Information
📌 How to change the mail to your own?
1. Log in to the Steam client, from the Steam menu in the upper left corner, select "Settings" ("Preferences" on Mac computers). In the "Account" tab, click "Change contact email address".
2. Send a request to the mail of the purchased account, and enter it
3. Steam Support will send a letter with a code to the mail of the purchased account. Do not close the Steam window until you receive an email.
4. Enter the code in the Steam window and a new mail, you're done!
📌 Can I link (Family Library Sharing) my Steam account to a purchased account from another country?
Yes, you can add your personal friend account to the one purchased from us and share the purchased game through Steam Family Sharing.
So a game purchased on a regional account will be in the library of your personal account
All games on both accounts will be available without switching accounts. Steam's policy towards sanctioned countries is subject to change.
📌 How do I top up my balance on Steam?
1. Purchasing a Steam Wallet Card. Funds will be converted to Kazakh Tenge (KZT)
2. Replenishment via QIWI. Convert rubles to tenge, In the settings, make tenge the main currency of QIWI, in the search, find the replenishment service, enter "Steam (Kazakhstan)" and follow the instructions
3. Replenishment via WebMoney
4. Steam marketplace. Buying an item on a third-party site and selling it on Steam (TP activation required)
5. Automatic replenishment through my service -
https://wmcentre.net/item/3472358
Account working, bought GTA 5
Everything is fine, the account is new, I recommend the seller
Goods match the description.
Everything is great! Thank you very much seller))
Everything is fast and clear, thanks to the seller, buy only from him !!!!
Great . Started an account the first time :) I recommend
Everything is cool, no problem!
Your account is fine, thanks!
It works. The given account was created in August 2022. Changed password and mail without problems. Gifted tenge via Qiwi (had to gift +12% of store price), bought a game, everything works.
Everything went perfectly. All data was correct. I use with pleasure
Thank you very much. Everything works.
Thank you very much to the seller for this account. Everything works. I changed my mail and password. You can top up your wallet with qiwi.10/10
Everything is excellent as always. Great seller. Feel free to purchase items. I recommend)