ADOBE CREATIVE CLOUD | ALL APPS | 6 MONTHS
Replenishment date: 17.11.2023
Manual issue of goods
You may need to contact the seller to receive the item. Carefully read the terms of delivery specified in the product description
Seller

Ask a Question
Report a violation
Seller discounts
for all goods
The goods are given a discount for regular customers.
If the total amount of purchases from the YunyTy seller is more than:
Description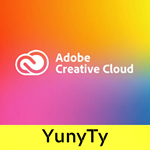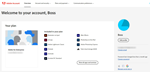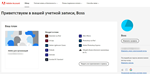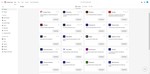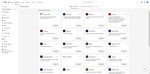 ⛔⛔⛔ PLEASE DO NOT BUY THE PRODUCT IF YOU LIVE IN RUSSIA. ⛔⛔⛔

✅ Unleash the full potential of your creative journey with the Adobe Creative Cloud plan for all apps with a 12-month subscription! Get access to a full suite of over 20 industry-leading apps, tools and services to suit any creative project you can imagine. Whether you're a professional designer, photographer, filmmaker, or just a passionate enthusiast, this package has everything you need to bring your ideas to life. ✅

⚠️⚠️⚠️ Key Features ⚠️⚠️⚠️
▬▬▬▬▬▬▬▬▬▬▬▬▬▬
1️⃣ All-in-one solution: Get unlimited access to the entire Adobe Creative Suite, including Photoshop, Illustrator, InDesign, Premiere Pro, After Effects, Lightroom and more.

2️⃣ Seamless integration. Experience seamless workflow and inter-application compatibility for efficient collaboration and project management.

3️⃣ Constant Updates: Stay up to date with the latest features, improvements, and bug fixes for optimal performance and cutting-edge tools.

4️⃣ Adobe fonts. Choose from thousands of high-quality fonts and sync them with Creative Cloud apps for consistent typography across your projects.

5️⃣ Adobe Stock: Enhance your designs with millions of free assets, including images, videos, graphics, and templates, available for purchase directly within your apps.

6️⃣ Cloud Storage: Enjoy 80GB of cloud storage to save, access and share your work from anywhere, anytime.

7️⃣ Behance: Showcase your work, get inspired and connect with other creatives on the world's largest creative network.

8️⃣ Expert Support: Get priority access to a dedicated Adobe customer support team for assistance and troubleshooting.

9️⃣ Flexible licensing. A transferable license allows you to use Adobe Creative Cloud on two devices at the same time.

🔟 Easy Installation: A simple activation process ensures you're up and running in no time.

✅ Warranty period: 6 months.

Empower your creative process and take your projects to the next level with a 12-month Adobe Creative Cloud All Apps Plan subscription. Invest in your passion and watch your ideas come to life with the most advanced creative tools on the market. Buy now and ignite your limitless creativity!

⭐⭐⭐ Our options ⭐⭐⭐
▬▬▬▬▬▬▬▬▬▬▬▬▬▬
Seller-provided account [80 GB cloud]: Seller will provide an account with 80 GB cloud storage. Upon receipt, the buyer can change the password and has every right to update the information.

Buyer-provided email [80 GB cloud]: Buyer must provide seller with an Adobe email address and wait for activation (do not provide emails with .ru to us). You will receive a welcome email from Adobe confirming that you now have permission to access Adobe Creative Cloud.

🎁🎁🎁SPECIAL OFFER🎁🎁🎁
▬▬▬▬▬▬▬▬▬▬▬▬▬▬
🎁 DISCOUNT CODE: 86F79ADD22C9452E 🎁
💎 Use this code to get an even lower subscription price.
💎 You can use this promo code when purchasing any of our products.

⛔⛔⛔ PLEASE DO NOT BUY THE PRODUCT IF YOU LIVE IN RUSSIA. ⛔⛔⛔

🕓 Working hours from 04:00 to 17:00 Moscow time 🕔
Additional Information
📦📦📦 Order process 📦📦📦
▬▬▬▬▬▬▬▬▬▬▬▬▬▬
1️⃣ After payment you will receive a unique code. Please send it to the seller.
2️⃣ Wait for activation, which should take from 1 to 24 hours.
3️⃣ Upon activation, you will receive a welcome email from Adobe confirming that you now have permission to access Adobe Creative Cloud.
*️⃣ Preview:
https://imgur.com/a/wIdqjEC
It works great, I trust it
Everything is clear without deception
Everything is super. I will take a second account for a girl)))
thanks all is work

Best sellerO
Great seller, everything went very quickly!