Vendanto
Date of registration: 20.12.2020
E-mail:
hidden by the seller
Phone:
hidden by the seller

Ask a Question
Report a violation
Seller's products (1)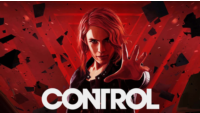 CONTROL STANDARD EDITION (PC) Instant send
Everything is good quickly and efficiently) there was a small problem with the activation of the seller helped to solve)
Everything came quickly, the seller helped to figure it out, answered quickly, I recommend)
I take not the first time. top
Excellent. It turned out to activate
The link is working. Activated.
Everything worked, thank you very much to the seller for this opportunity)