S.K. Jackson
Date of registration: 29.06.2022
E-mail:
sweekeong0819@gmail.com

Ask a Question
Report a violation
Seller's products (2)
ExpressVPN PREMIUM 9 Month Windows/MAC License Key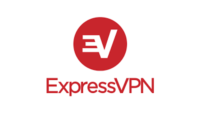 ExpressVPN PREMIUM 9 Month Android/IOS License Key
I bought vpn exspress, everything works, if something goes wrong, the seller issues a replacement.
Good seller, quickly responded, recommend
Good product, responsive seller!
after replacing the key everything worked
replacement went quickly
worked well god pls him. replaced and no issues
great seller
quick response
Everything is super! I recommend!
fast helpful kind good seller replaced key
Works perfectly I panicked when it didn´t work when I bought it, but I contacted the exchange and got a new key and it works perfectly Very good!
Good stuff. They replaced the code which was non working. to one that actually works!
I purchased it today. I connected to the VPN after the seller's quick response to the request to change the key. Thanks to the seller!
Everything works well. For Russians who cannot log into their account with an internet connection error: first enable a third-party free VPN, then log into your account.
all good, i got a new key cause the first didnt work, recommend the seller
Everything is fine, the ExpressVPN key is working, the first one had an expired subscription, but the seller quickly changed everything.
Nice express code...fast sharp thanks
Thank you very much seller, replaced a key that wasn´t working! I advise everyone to buy!

Thank you very much to the seller, I replaced the key that did not work! I advise everyone to buy!
Everything is fine. The first code did not work, the seller changed it without problems.
I received the key immediately after payment. Activation was successful.
Just a find, not a seller! In touch, promptly and fully helps throughout the entire 5 months from the date of purchase!
Good service, fast support. Recommended!!!
i bought express vpn for cheap price
if this is end i`ll but form here again