Cheap Premium VPN
Date of registration: 08.05.2022
E-mail:
yeefung874@hotmail.com

Ask a Question
Report a violation
Seller's products (2)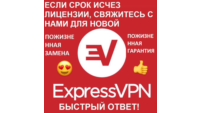 Express VPN KEY LIFETIME WIN/MAC WARRANTY
price:
2,88
$
LIFETIME WARRANTY Express VPN Android / iOS
price:
1,59
$
10000000000% recommended, buy his products with your eyes closed
Very Good Seller 5 Stars Service
good product, good support, note: product is free trial (30 days).
Thanks to the seller for clarifying all the questions I had. Good and fast VPN.
First account only lasted 1 day, but the seller gave me a new one
No worries, you can switch the account if there?s an issue. Just bear in mind that the response time might be a bit slower
The key is working perfectly but the validity is only 30 days.
Quick replacement and stable operation. A week has passed and everything is working.
It can be used, but it was finished in two days
Great seller... Provided me the replacement very fast..
thank you, I used the activation tip via free VPN, everything works
The code works perfectly, its 30 days free trial
Great seller! all type top! I recommend!
The seller is responsive. Everything is working.
VPN is not working in the rapid beginning service from the seller he gave me a new account and I'm good to go, very trustworthy seller thank you again
Very good suggest this seller
Good seller, account works
Account is expired! Account was replaced. Thank you!