AllGameSeller
Date of registration: 08.03.2016
E-mail:
hidden by the seller

Ask a Question
Report a violation
Seller's products (3)
Minecraft: Java & Bedrock Edition + Migrator Cloak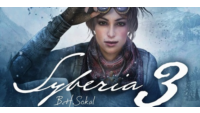 Siberia 3 + Siberia 2 + Siberia 1 RU + CIS [steam key]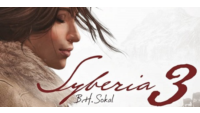 Siberia 3 / Syberia 3 RU + CIS [steam key]
Everything has come! got a used steam key, made a quick replacement.
I recommend I bought a key 110 and the game costs 299

Received the goods, moved to Microsoft, was satisfied :)
They sold a non-working account (the password does not fit, which means that the account is already being actively used) there is no replacement, it was clear in the mail that it had already changed hands several times, although it says that the account is new and has not been used and it's more like a lease, and the positive ones are written by bots
Addition: I was able to do everything for myself only on the second attempt
there was a problem, wrote to the seller, he helped, everything works
the account was not working, but it was replaced very quickly. the store is excellent
The seller promptly answered all questions. In case of a problem, I issued a new account. I advise!
I bought it, got it at level 35, fortunately there are tanks, I am satisfied, take it, good price
at first the account did not work, but they made a replacement (now everything is fine)
I ask for a replacement on akke ban
The seller is good, immediately replaced the account
All perfectly! Although it was a little for a mink, but I'm happy with everything)
I got a good account. Although there was a slight hitch.

Fine! Everything is working
Not so long ago I bought an account here. Despite some difficulties that arose for some unknown reason, the seller went to the meeting and helped to resolve the emerging issues. For which many thanks to him
the account was replaced, everything works
Works great !! Thank you seller!
Everything is fine, immediately after payment I received a working account. I recommend this seller, the kids are happy !!!
Quickly Answers I'll check in the license soon
The best shop
replacement, checked, SATISFIED - BEST
At first, it turned out to be incorrect login information, but the seller quickly replaced everything!
Account replaced everything is fine
They gave me a replacement, everything is fine!