Xbox One / Series | Cyberpunk 2077 + 9 games
Replenishment date: 19.11.2022
Content: text (147 symbols)
️Automatic issue of goods ✔️
Seller

Ask a Question
Report a violation
Description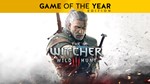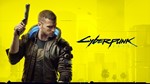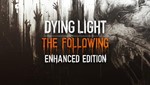 🎮Xbox One/Series X|S Shared Account

✅Guaranteed access to your account - 6 MONTHS

Games:

1 Cyberpunk 2077
2.Dying Light 1 The Following Enhanced Edition
3.Doom Eternal
4.Enternal The Ancient Gods Part One
5.The Witcher 3: Wild Hunt Game Of The Year Edition
6 Lego Batman 2
7. Lost Planet 3
8. Sacred 2 Fallen Angel
9.Saints Row 1 Xbox
10.Street Fighter IV

Prohibitions:
1.Play from the purchased Account
2.Download game demos, buy games or subscriptions from the purchased Account
3.Login on devices other than the XBOX One console
5.Try to change any data on the Account
6.Use an Account on more than one console
7. SELL / EXCHANGE / TRANSFER data from the Account to third parties

✳️The way to play on the account: Parental control

Instructions for logging into your account:

1. Press the "Guide" button; 2. Select "+ Add new player"; 3. Enter the received data (login and password);
4. After you find yourself on the page with a request to enter, the request number is located in the upper left corner and consists of large English letters and numbers.
5. On the page with the data from the account, send a message to the seller where the login request number is visible, the seller will approve it and you will be on the account.

Instructions for downloading and launching games:

1️⃣ First you need to link the console to your profile.
First you need to install the XBOX app on your phone.
After installing the application, log into it with your personal profile account.
You need to do this from the console.
In this sequence:
Settings➡️Devices and connections➡️Remote functions➡️Enable remote functions and confirm everything.

2️⃣Now let's move on to downloading the game to the console (before checking how much free memory is on your console)
Steps to download the game:
In the search, find the game you need➡️ Click "Download to console"➡️Choose the console on which we will download the game.➡️The final step is to click on the "Download" button in the menu that appears on the screen.➡️The game is already downloading.

⚠️IMPORTANT⚠️
Instructions for launching games from the account are sent in correspondence with the seller upon request
⚠️IMPORTANT⚠️
great seller...I hope to get a profile for the game
Excellent seller, answered within 2 minutes, the account corresponds to the description, I am satisfied with the purchase. Thank you!
The seller is handsome, everything was done quickly
Everything is fine, the account is as in the description. There were problems with the entrance, but they have already been eliminated.