Xbox One | Cyberpunk 2077, RDR 2 + 63 games
Replenishment date: 02.08.2022
Content: text (153 characters)
️Automatic issue of goods ✔️
Seller

Ask a Question
Report a violation
Description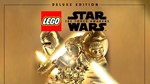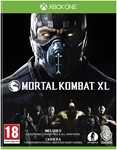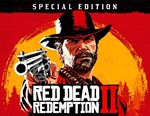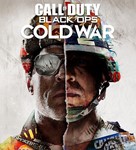 🎮Xbox One/Series X|S Shared Account

✅Guaranteed access to your account - 6 MONTHS

Games:

1.Call Of Duty Black Ops III Zombies Chronicles
2.Call Of Duty: WWII Gold Edition
3 Hellblade: Senua's Sacrifice
4.Star Wars Battlefront II
5.The Sims 4 "Exclusive Party"
5.SWORD ART ONLINE Alicization Lycoris
6.MY HERO ONE'S JUSTICE 2
7.MY HERO ONE'S JUSTICE
8.CrossfireX Ultimate Package
9.JUMP FORCE
10 Cyberpunk 2077
11.The Dark Pictures Anthology House of Ashes
12.Dying Light: Definitive Edition
13.Far Cry New Dawn Deluxe Edition
14.Sam & Max Save the World
15.SONIC FORCES Digital Standard Edition
16.Control Ultimate Edition
17.LEGO Star Wars: The Force Awakens Deluxe Edition
18.Homefront: The Revolution
19. Rise of the Tomb Raider 20 Year Celebration
20.Call of Duty: Modern Warfare Digital Deluxe Edition
21.Party Hard 2
22.Watch Dogs 2
23.Trackmania Turbo
24.Far Cry Primal Apex Edition
25.Demon Slayer-Kimetsu no Yaiba- The Hinokami Chronicles Digital Deluxe Edition
26 Assassins Creed Syndicate
27 Assassins Creed IV Black Flag
28 Assassins Creed Unity
29. Cars 3: Driven to Win
30.Assassins Creed Origins
31.Titanfall 2: Ultimate Edition
32.NARUTO SHIPPPUDEN: Ultimate Ninja STORM Legacy
33.Devil May Cry 5
34.NARUTO SHIPPUDEN: Ultimate Ninja STORM 4 ROAD TO BORUTO Pack
35.NARUTO SHIPPUDEN: UNS 4 ROAD TO BORUTO NEXT GENERATIONS Pack
36.Call Of Duty Black Ops Cold War
37.HITMAN 2
38.Layers of Fear 2
39.STEEP
40.The Evil Within
41.Assetto Corsa Ultimate Edition
42.Anthem
43. Mortal Kombat 11
44.Need For Speed ​​Payback
45. Red Dead Redemption 2: Special Edition
46.ReCore
47.Star Wars Battlefront Ultimate Edition
48. Watch Dogs
49.Call of Duty Advanced Warfare Gold Edition
50 Resident Evil 7 Biohazard Gold Edition
51.The Witcher 3: Wild Hunt Game Of The Year Edition
52.Mortal Kombat XL
53.Tom Clancy's The Division 2
54.Metro Exodus Gold Edition
55.Gears of War: Ultimate Edition
56.The Dark Pictures Anthology: Man of Medan
57.Far Cry 5
58. GTA 5
59.Battlefield 1
60.Battlefield 1943
61.LEGO Batman
62.Far Cry 3
63.GTA IV
64.Spongebob: Truth-Sq.
65.MX vs. ATV Alive



Prohibitions:
1.Play from the purchased Account
2.Download game demos, buy games or subscriptions from the purchased Account
3.Login on devices other than the XBOX One console
5.Try to change any data on the Account
6.Use an Account on more than one console
7. SELL / EXCHANGE / TRANSFER data from the Account to third parties

✳️The way to play on the account: Parental control

Instructions for logging into your account:

1. Press the "Guide" button; 2. Select "+ Add new player"; 3. Enter the received data (login and password);
4. After you find yourself on the page with a request to enter, the request number is located in the upper left corner and consists of large English letters and numbers.
5. On the page with the data from the account, send a message to the seller where the login request number is visible, the seller will approve it and you will be on the account.

Instructions for downloading and launching games:

1️⃣ First you need to link the console to your profile.
First you need to install the XBOX app on your phone.
After installing the application, log into it with your personal profile account.
You need to do this from the console.
In this sequence:
Settings➡️Devices and connections➡️Remote functions➡️Enable remote functions and confirm everything.

2️⃣Now let's move on to downloading the game to the console (before checking how much free memory is on your console)
Steps to download the game:
In the search, find the game you need➡️ Click "Download to console"➡️Choose the console on which we will download the game.➡️The final step is to click on the "Download" button in the menu that appears on the screen.➡️The game is already downloading.

⚠️IMPORTANT⚠️
Instructions for launching games from the account are sent in correspondence with the seller upon request
⚠️IMPORTANT⚠️
Additional Information
Instructions for downloading and launching games:
1️⃣ First you need to link the console to your profile.
First you need to install the XBOX app on your phone.
After installing the application, log into it with your personal profile account.
You need to do this from the console.
In this sequence:
Settings➡️Devices and connections➡️Remote functions➡️Enable remote functions and confirm everything.
2️⃣Now let's move on to downloading the game to the console (before checking how much free memory is on your console)
Steps to download the game:
In the search, find the game you need➡️ Click "Download to console"➡️Choose the console on which we will download the game.➡️The final step is to click on the "Download" button in the menu that appears on the screen. ➡️The game is already downloading.
⚠️IMPORTANT⚠️
Instructions for launching games from the account are sent in correspondence with the seller upon request
⚠️IMPORTANT⚠️
this is perfect, I thought there would be some fuss as usual, but everything went perfectly) I recommend the seller!

Thanks to the seller for the account! Everything was prompt and easy.
Good seller, I advise everyone!!!)))
Games are in place, it turned out to log into the account without messages to the seller
Everything is fine, the seller responds quickly
good cheap and fast as always
Great seller, everything is fast and high quality!
Cheap, and most importantly - without cheating, the service is on top!