🍓Windscribe VPN for 1 year🍒30 GB per MONTH 360 GB 1 year
Replenishment date: 11.02.2023
Content: text (847 symbols)
️Automatic issue of goods ✔️
Seller

Ask a Question
Report a violation
Description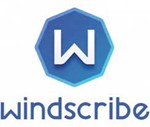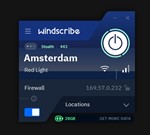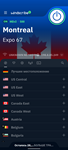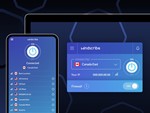 After purchase, you will instantly receive:
⭐ Windscribe VPN account (login:password) with 30 GB of traffic ⭐
Subscription until February 2024
✅ Suitable for PC (Windows \ Mac \ Linux), browser (Chrome \ Firefox \ Opera), phone (Android \ iOS), TV and router!
✅ Instant delivery of goods to your mail
✅ Full access to the account (login, password) + mailbox (login, password).
✅ Warranty until the end of the subscription period
Instructions:
1. Install Windscribe -
https://rus.windscribe.com/download
2. Enter the data received during the purchase in the application, the data format is LOGIN:PASSWORD.
3. After successful authorization, you need to select a server (country) and click "ON".
4. Enjoy!
⚠️ In the Russian Federation, they began to "block" Windsribe, the servers are unstable. Therefore, the seller cannot guarantee the stability of this VPN.
📝 Please do not leave negative feedback before contacting the seller, in most cases your problem will be solved as soon as the seller reads your message.
Additional Information
• Accounts are sold in one hand
• If you have a 0 GB error, first check through the website, 0/30 should be used. Most likely your application did not request information from the server, restart several times, if it does not help, uninstall and install.
• If before that you have already used accounts with limited traffic (not PRO), then in this case the VPN may refuse to connect you to the servers, because. According to the rules of the Windscribe service, users are prohibited from registering multiple accounts and using them at the same time. The seller in this case is not responsible, no refund is made.
• You can change your account information after purchase (mail\password\2FA)
* If you have any questions, please contact the personal correspondence with the seller.
⚡NEW PRODUCTS:⚡
https://wmcentre.net/item/3578394
(Sonics VPN Premium Unlimited for 1 year (until~2024)