The Entropy Center (steam key)
Replenishment date: 17.04.2023
Manual issue of goods
You may need to contact the seller to receive the item. Carefully read the terms of delivery specified in the product description
Seller

Ask a Question
Report a violation
Description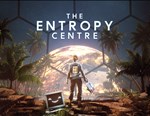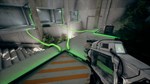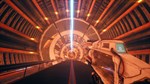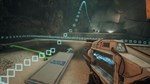 After the purchase, you will receive a KEY to activate the specified software product.
The purchase ID is 16 characters, use it to get the product code on the merchant site.
Release date: November 3, 2022
Age rating: 6+
Developer: Stubby Games
Publisher: Playstack
Localization: Russian (interface and subtitles)
Activation System: Steam
Region:CIS, Russia
Description:
The Entropy Center is a mind-blowing adventure in a world of mysteries where you have to move objects through time to avoid incredible obstacles and solve complex mysteries. Control the passage of time as you navigate through puzzle-filled rooms to the heart of a space station in Earth's orbit. The world vanished in an all-consuming flame. Apparently, only you managed to survive. And humanity's only hope for rebirth lies at the core of The Entropy Centre. Meet ASTRA, The Entropy Centre's engineering gem. ASTRA is an AI-controlled device that allows you to scan the space-time continuum and move objects back in time. With it, you can both restore collapsed columns and warm up a cooled mug of tea. An amazing thing. The reason for the imminent collapse of The Entropy Center and the death of the Earth can only be found in the very heart of this huge structure full of dangers. Are you ready to accept the bitter truth it hides? In the devilishly complex The Entropy Centre, with a carefully crafted, witty story and outstanding voices, intricate puzzles and an epic adventure await you.