Swag And Sorcery (steam key)
Replenishment date: 17.04.2023
Manual issue of goods
You may need to contact the seller to receive the item. Carefully read the terms of delivery specified in the product description
Seller

Ask a Question
Report a violation
Description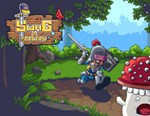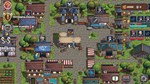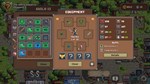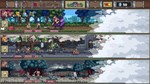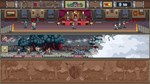 After the purchase, you will receive a KEY to activate the specified software product.
The purchase ID is 16 characters, use it to get the product code on the merchant site.
Release Date: May 9, 2019
Age rating: 18+
Developer: Lazy Bear Games, Uroboros Games
Publisher: tinyBuild
Localization: Russian (interface and subtitles)
Activation System: Steam
Region:CIS, Russia
Description:
Welcome to Swag and Sorcery, a lazy RPG from the creators of Punch Club and Graveyard Keeper! Build your own fantasy village, train and equip your heroes, and send them out for cool loot!
Gameplay Equip your heroes
Send them into battle (up to 3 teams at the same time) and closely monitor their progress
In case of danger, help them with magic or urgently call them back
Develop heroes and equipment in the village and repeat
Plot A terrible thing happened in the kingdom. The king needs help. He's missing his favorite... suit. And he really likes him. So you have to risk your life in order to fulfill this most important mission! Go! Swag and Sorcery - an epic and ruthless adventure, at the junction of RPG and idlers. Oh yes. There's also a sarcastic cat in there!