Steamburg (steam key)
Replenishment date: 15.03.2023
Manual issue of goods
You may need to contact the seller to receive the item. Carefully read the terms of delivery specified in the product description
Seller

Ask a Question
Report a violation
Description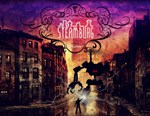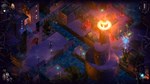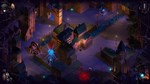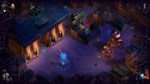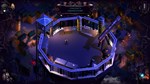 After the purchase, you will receive a KEY to activate the specified software product.
The purchase ID is 16 characters, use it to get the product code on the merchant site.
Release date: November 2, 2017
Age rating: 6+
Developer: Telehorse
Publisher: Microids
Localization: Russian (interface and subtitles)
Activation System: Steam
Region:CIS, Russia
Description:
Steamburg is a laurel-rich puzzle quest with unique gameplay and a hidden object storyline. The developer of the game is Telehorse, a company working on the creation of games in the steampunk genre. In March 2017, Steamburg was recognized as the most anticipated game at the International Mobile Gaming Competition (IMGA) in San Francisco. The main character, Professor Vincent Moore, fights against robots that have taken over the city of Steamburg. The gameplay can be called unique, because Vincent is unarmed and must carefully consider his every move. In his arsenal - only small electric bombs that lure and briefly slow down the robots. Vincent must move through the streets in such a way as to lure the robots into a trap - a Tesla transformer, which is capable of destroying them. Gradually, the game becomes more difficult: Vincent is opposed by several robots at once, while they become faster and faster, and some of them can fly and react to every movement of the hero. The way the plot is presented deserves special attention. In 2016, at the international business conference White Nights in Helsinki, Steamburg received an award for the best storytelling technique. Through dialogue, the player learns that Vincent is a scientist assigned to test a new weapon in Steamburg. In addition, he is busy looking for his fiancee, who was supposedly in town when the robots attacked him. Some plot elements are directly related to the gameplay. The player can also collect letters and photographs that tell the love story of Vincent and his fiancée.
Key Features: Unique, addictive gameplay
32 steampunk-themed levels
Several hidden places and hundreds of items that reveal the plot of the game
Voiceovers featuring famous American and British actors, including Bruce Glover (voiced for Diamonds Are Forever and Chinatown)
Music from the original Silver Rocket album