Screenshot Windows 8.1 Pro (Update) + iso + bonus
Replenishment date: 01.10.2023
Manual issue of goods
You may need to contact the seller to receive the item. Carefully read the terms of delivery specified in the product description
Seller

Ask a Question
Report a violation
Seller discounts
for all goods
The goods are given a discount for regular customers.
If the total amount of purchases from the Gold-Nm_Reseller seller is more than:
Description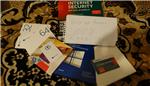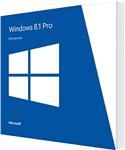 Activation code for Windows 8.1 pro (x32, x64) online
Distribution type - Retail (RTM)
Language - any
Bit depth - any
Activation - via the Internet and by phone.

You will get a Screenshot of Microsoft Cabinet Key

Windows 8.1 pro (update 1) is a new Windows operating system designed for maximum convenience and fast application launching and providing
new effective ways to use social technologies to communicate with loved ones. This is Windows reimagined. Windows 8 Pro created
is based on fault-tolerant Windows 7 and provides enhanced security and reliability features inherent in Windows.
This high-performance operating system is designed to run on devices with various design characteristics,
in particular on new generation touch devices.

Activation occurs ONLINE automatically, no need to call Microsoft.

YOU WILL RECEIVE A SCREENSHOT ABOUT BUYING A KEY FROM Microsoft

INSTANTLY AFTER PAYMENT YOU WILL RECEIVE:
Official SCREENSHOT of the key for the FULL version of Windows 8.1 Pro Update 1 (2014);
A certificate in the amount of 5% of the product price (after a positive review of the purchase);
The images provided by ISO (Ru / En / De) already contain a fresh update Update 1 from April 8, 2014.
Additional Information
Immediately after payment, you will receive a form to fill out registration data, in which you will have to fill in the following fields:
- Full Name;
- Email address (email);
This data will be transferred to the seller to complete the purchase and sale of the goods
Everything works perfectly! Thanks for the advice.
I have been buying for a long time, everything is at the highest level, he will always tell you what and how. Thank you so much
They sent everything. we will test and use :)
This is not the first time I buy, everything is fine, almost immediately it was updated to Win 10
fine!
In other matters, as always, the guys have everything at the highest level! I have been purchasing goods since 2009!
While I am satisfied with the purchases
everything is fine, paid, after payment you need to enter some data, according to which you will then be sent a scan of the key and a link to download images
Thank you very much Alexander Eduardovich everything is fine
Thank you, everything is fine. Received a screenshot of the key 15 minutes later.
Super shop, work great, keep it up!
Goods received. Satisfied. Thank.
Received the order quickly enough, support is polite, overall good.
I paid, received a key - it was activated without any problems. Thank!
Thank. For the fourth purchase, everything is ok.
Thank you. Good seller. No problem at all.
Thanks, everything is working as expected.
Thank you. All OK. Fast and efficient!
Thank you. All OK. Fast and efficient!
Thank you. All OK. Fast and efficient!
Promptly, Great seller !!!!!
The store works flawlessly, from the purchased goods, everyone works with a bang.
Thank. Everything is working.
Thank! Received, activated.