🔑Serious Sam 4 Xbox Key
Replenishment date: 02.05.2023
Content: text (227 symbols)
️Automatic issue of goods ✔️
Seller

Ask a Question
Report a violation
Description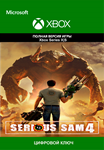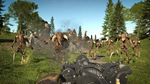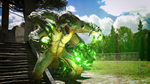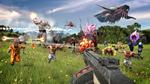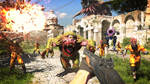 !!! WARNING !!!
For payment without commissions, choose: Bank card (LAVA)
Key only for Xbox Series X|S!!!
Humanity is under siege, the hordes of Mental are spreading throughout the world, destroying the remains of a broken and shattered civilization. The last obstacle in the way of the invaders is the Earth Defense Army, led by Sam Stone, nicknamed Tough Sam, and his squad of soldiers armed to the teeth.
Croteam returns with a powerful prequel to the Cool Sam franchise, increasing the chaos to unprecedented proportions. Tough Sam's classic formula has been updated with an unstoppable arsenal and an unimaginable number of enemies, challenging and inviting players to dance in a dance of death.
HORDES OF INVADERS
The iconic alien invaders are back, and this time with reinforcements! Rush through incredibly massive armies of Mental's servants, including the already-famous Headless Kamikazes, Headless Rocketmen, Clear Skeletons, Salvage Rocketmen, Sirian Were-Bulls and Khnums! Plus, take on new enemies such as the rabid Crafted, the obnoxious Burgers, the obnoxious Zealots, and more.
EXPLOSIVE ARSENAL
Armed with a bunch of devastating weapons, choose the most suitable tool for the situation. Wreak havoc in Mental's army with a powerful double-barreled shotgun, a punishing minigun, a fearsome sawgun, the latest automatic shotgun in the series, and an iconic cannon. Upgrade your toys and enjoy the frenetic beauty of the auto-guided rocket launcher and the mighty laser death beam.
COOPERATIVE CHAOS
Play through a battle-packed campaign with friends in 4-player co-op mode! Complete exciting tasks and exciting side quests on various difficulties.
LEGION SYSTEM
Bad Sam 4 reveals one of the most significant moments in the history of the series with the new Legion System and battlefields infested with thousands of enemies!
More:
https://www.xbox.com/ru-ru/games/store/serious-sam-4/9n5521zqmqmj
Platform: Xbox Series X|S
Release date: 2021
Genre: Action & Adventure
Russian language: Present (interface and subtitles)
Additional Information
!!!ATTENTION!!! Please read the Terms of Service carefully before purchasing!

- To activate the key, a VPN with a connection to Turkey is required
- After activation, the game WITHOUT REGIONAL RESTRICTIONS
- The game is forever associated with your Microsoft account
- You can download the game in any region and at any time, with all available languages