RUST Bloody ✔ Luxury Full Pack macros new +📌ByPass
Replenishment date: 12.09.2022
Content: MyMacroRUST-Bloody_FullPack-0.95.zip (267.4 KB)
️Automatic issue of goods ✔️
Seller

Ask a Question
Report a violation
Description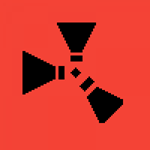 2M Macro - it's easier to play with us!
Updated and up-to-date for the latest Devblog!
All our macros you get forever, with a free update!


RUST macros only for the standard clip size in the game (standard 30 rounds, not 60) - increased accuracy and compensation for spread! Macros work only through cloud gaming or Bloody ByPass bypass (Bloody ByPass for USB reboot comes with a free bonus with no guarantees on Bloody ByPass - you buy only macros), Core3 is disabled on Steam without a bypass. Our RUST macros for AK47 are written with an accuracy of over 60-70% at a distance of 100 (in a sitting position with precision modules). Semi-automatic random, a bullet never hits a bullet! These macros are only suitable for Bloody mice (models with built-in memory). Mandatory activation of 3 cores. For third-party emulator programs - not tested! Editing is prohibited, emulators do not work with X7 and for programs! All our macros are optimized - concise code!


The sensitivity of the mouse in the game for weapons is 0.95 and FOV 75 or 0.8 and FOV 90 (if you are not comfortable using this sensitivity, it will be enough to change the CPI / DPI of the mouse for yourself. Changing the CPI / DPI does not affect the macro).
Luxury Full Pack macros for RUST contains:
AK47 in different versions - accelerator, x8;
LR300 in different designs;
Berdanka (semi auto rifle) in different versions - sitting, standing, x8;
M39 in different versions;
HMLMG in different versions;
M249 in different versions;
MP5A4;
SMG homemade PP;
Thompson;
Nail gun;
Pawn (semi auto pistol);
Python;
Revolver;
M92.
demo https: //
BONUS! For leaving a positive review, you will receive a 25% promotional code for the subsequent purchase of any product.
ATTENTION! All macros have been checked more than once, if any macros do not work correctly, then in 99% of cases the problem is on your side. You can always contact the seller on the purchase page and they will help you. After payment, you instantly receive a link to download the archive with macros and configuration information (the archive can be opened with the WinRaR archiver program or any other analogue). If you accidentally closed the page with this link, you can return it by clicking on the link in the letter that came to your Email address after payment. You can also go to your personal account at oplata.info and your purchase will be displayed there. The product is digital and non-returnable, please consider purchasing in advance.


There will be no anti-cheat ban for this type of macros, since such macros remove the recoil without interfering with the game files, interacting only with the mouse.
Macros for Bloody RT7, RT5, R8 Skull N Wireless Mouse, R80, R70, R30, AL90, TL90, TL80, TL70, TL60, TL50 Terminator, ML160, ZL50, W60 MAX, W60 PRO, J95S, J95, J95 RGB PIXART , J90S, J90, P93S, P93, P93 BULLET GRAY, P93 BLACK, P91S, P91, P91 PRO, P85S, P85, P85 RGB, P85 SPORT, J95S, J95, J95 RGB PIXART, J90S, J90, P93S, P93, P93 BULLET GRAY, P93 BLACK, P91S, P91, P91 PRO, P85S, P85, P85 RGB, P85 SPORT, N50, N50 Infinity Shatter - Ivory White, V9M, V8M, V8, V7M, V7, V5M, V5, V4M, V3M, V3, A9081, A9071, A6081, V7M71 for Bloody programs.
Additional Information
Product characteristics may change in subsequent updates.
dont work on bloody mouse
banned in Rust for macros