RDO 🌺 RED DEAD COLLECTOR 🤠 RDR
Replenishment date: 30.08.2023
Manual issue of goods
You may need to contact the seller to receive the item. Carefully read the terms of delivery specified in the product description
Seller

Ask a Question
Report a violation
Seller discounts
for all goods
The goods are given a discount for regular customers.
If the total amount of purchases from the Farray seller is more than:
Description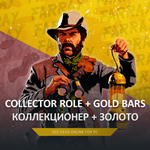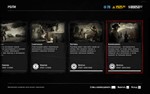 👋 Hi, if you were looking for a professional who really does FAST, CHEAP AND MAXIMUM SAFE PUMPING - you've come to the right place!
🧡 0% commission when paying by card and QIWI using LAVA! I WORK WITH THE FOLLOWING GAME CLIENTS:
✅ PC [Steam / Epic Games / Rockstar Games SocialClub]. 📝 Write us a 16-digit unique code that you will receive after payment.
🎮 To complete the order, you will need to transfer data from your account (if the game was purchased from Steam/Epic Games, in addition to data from Steam/Epic Games, data from the Rockstar Games SocialClub account will also be required).
⌚ Work time from 15 to 60 minutes (from the moment you log into your account). Usually the whole work takes ~ 30 minutes, depending on the amount purchased. 👨‍✈️ HONESTLY I DISCLAIMER that I am not responsible for the consequences of modifying the account, and I do not provide any guarantees: express, implied, binding or otherwise (CHANCE OF BLOCKING IS EXTREMELY SMALL, BUT EXISTS because you violate the rules of the game) 🔴FOR ALL TIME WORKS - 0 COMPLAINTS🔴
☠️ In case of receiving a block BY MY FAULT within 168 hours (7 days) after the order - you will receive a REVERSE (if it is possible) at your request.
Additional Information
🔴 You can also buy from me: GOLD BAR, DOLLARS, ALL ROLES, CHARACTER LEVEL, ABILITY CARDS, all products can be viewed in my profile! ⌚ Our working hours: 12:00 - 1:00 Moscow time (if I do not answer you, then I'm not online, wait for an answer!).