Party Hard 2 (steam key)
Replenishment date: 23.08.2023
Manual issue of goods
You may need to contact the seller to receive the item. Carefully read the terms of delivery specified in the product description
Seller

Ask a Question
Report a violation
Description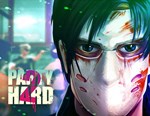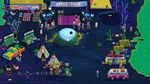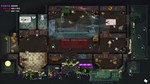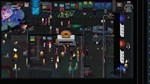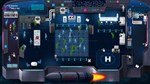 After the purchase, you will receive a KEY to activate the specified software product.
The purchase ID is 16 characters, use it to get the product code on the merchant site.
Release date: October 25, 2018
Age rating: 16+
Developer: Pinokl Games
Publisher: tinyBuild
Localization: Russian (interface and subtitles)
Activation System: Steam
Region:CIS, Russia
Description:
Welcome back to the Party Hard Expanded Universe! Use hundreds of ways to deal with noisy party-goers, quickly destroy the drug syndicate and save the planet from the invasion of alien aliens. May the chickens be with you! You've dreamed of sleeping for a long time... But it's 3 after midnight again, and the party-goers in the neighborhood are getting louder than ever. You must finally end this - in every way. The craziest party spoiler sim on the planet is back! Use hundreds of methods to deal with noisy party-goers, quickly destroy the drug syndicate and save the planet from the invasion of alien aliens. Party Hard 2 stays true to the series' crazy roots while introducing a ton of fresh features:
Key features: Dozens of new traps and their combinations: use various substances that interact!
4 characters, two of which must be unlocked, each with unique controls, characteristics and capabilities!
Crafting system: bottle + can of gasoline = ... right, you guessed it
Kill multiple targets at the same time using the new multi-kill skill
Use the Party Vision skill to spot traps and objects
Interact with the party-goers: get a girl drunk, bribe a punk, or make someone piss in their pants with fear!
Various tasks for any style of passing. Don't touch the civilians and only take out the bad guys, or go with the good old "Kill 'Em All" scheme? You choose! However, remember that your actions can have consequences.
Unlock unique items depending on your playstyle
Spoil parties with a friend: local multiplayer is back!
The Twitch integration mode is also back! Is anyone streaming Party Hard 2? Don't sit idle, get involved! Fill the level with characters and items, choose tasks for the streamer and become the King of the Game!
New 3D graphics and lighting!
An intriguing story of revenge and repentance. Yes, with an unexpected twist. And with the bear escaped from the circus.
DESCRIPTION OF CONTENT FOR ADULTS The developers describe the content as follows: Party Hard 2 contains frequent use of alcohol, drugs and banal cartoon violence. This is a dark humor game that is not for everyone.
At first it's not clear, but I gave out the key and the game is successful for me