Minecraft: Java & Bedrock + Migrator ❤️
Replenishment date: 15.07.2023
Content: text (142 characters)
️Automatic issue of goods ✔️
Seller

Ask a Question
Report a violation
Seller discounts
for all goods
The goods are given a discount for regular customers.
If the total amount of purchases from the AllGameClub seller is more than:
Description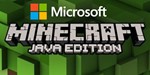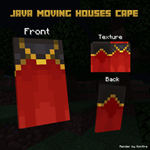 Minecraft is a legendary sandbox that was transferred to a mobile format. As in the original version, here players can enjoy a variety of activities in an open world made up of blocks. The user will look for various resources and make new blocks, tools, weapons from them. Obtained items will help you survive in a dangerous environment in which monsters and other participants live. Regardless of what the gamer wants to do, he will definitely enjoy the process.

Information
✅Account Minecraft: Java Edition & Bedrock Edition with full access for PC.
✅The account is yours forever, this is NOT a 1-2 month rental.
✅A new mail has been created for the account.
✅There is a Migrator Cloak -
https://ru.namemc.com/cape/8a6cc02cc86e43f1
✅We guarantee a working Hypixel.net* server.
✅Instructions provided after purchase.
Important information
1. Instant delivery of the purchase to your Email.
2. Be sure to change your passwords from your account and mail.
3. The warranty is unlimited, provided that we are not responsible for your actions: transferred to another email, resold, given to a friend, viruses on the computer, used an unofficial launcher, cheats, in such cases the warranty is canceled.
4. Refunds only if the store is unable to make a replacement within 72 hours from the date of purchase, otherwise there is no refund.
5. Be sure to record a video at the time of purchase. The video recording must begin before the moment of payment and include a FULL check of the goods received. The video should show the system time of your computer. Recommended recording software -
https://www.bandicam.com/ru
and to download -
https://www.dropmefiles.com
6. The customer's complaint about non-working data will be considered only if there is a video recording, otherwise the store reserves the right to refuse support to the customer.
7. We respond to buyer's messages within 72 hours. Please do not leave bad feedback until the problem is solved.
* The Hypixel.net server can be temporarily blocked for 30 days for changing the ip address, in this case we will not make a replacement.
The seller is good, does not throw, if something is wrong with you, write to him, he will solve everything, answers quickly, in general, I am satisfied with the seller and the product!