💎MINECRAFT💎GAME PASS+AUTO RENEW OVER 400 GAMES
Replenishment date: 13.05.2023
Content: text (34 characters)
️Automatic issue of goods ✔️
Seller

Ask a Question
Report a violation
Description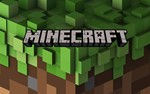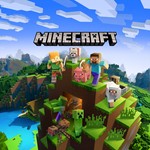 ⭐️ Buying this product you get:

✅ Instructions for installing the game.

✅ Access to a Microsoft account with Bedrock Edition, as well as additional games.

✅ Data from your Microsoft Store account

✅ Access to over 400 games

✅ Ability to change skin / nickname

✅ Licensed accounts, they will never be restored or hacked

✅ 1 year warranty from date of purchase.

✅ Transfer to 3 persons is prohibited.

✅ Region Free / Global (Can be played in any country)

✅ Ability to play online (including with friends), with your nickname/progress

✅ 1 activation - 1 PC

✅ Account data cannot be changed.

✅ If your PC does not run the game or you have a compatibility issue, no refund will be made.

✅ Safe download without third-party programs.

✅ Requires a fresh version of Windows 10/11 (everything will do except Cooperative);

✅ Account not suitable for cloud gaming


In order to receive a gift you need:
1) Leave your positive feedback.
2) In this review write "I want a gift".
3) Write in the correspondence with the seller "I Want a Gift"


Additional Information
*** In case of problems do not write off to put a negative review, please contact me personally, I will always answer you, any problem will be resolved as soon as possible. ***
*** Do not forget to leave a positive review. THANKS.
29.05.2023
the seller sells 1 and the same account, and then changes the description as if the account is shared, and not for 1 person a friend took the same account the seller is a deceiver

23.04.2023
An unscrupulous seller, edits the description of the goods on the go during the correspondence and operates with this fact as an argument in favor of his innocence, bought 2 pcs. of this product, the same account came, the account cannot be played together on the same server, turns on the fool during the conversation)
it really worked right away thank you, I want a gift
The account works perfectly if you do everything according to the instructions, I haven't renewed it yet, so I'm not sure how it works, I recommend
Working Like Expected Seller is Genuine,