🔑 Microsoft Visio Professional 2019//WARRANTY
Replenishment date: 25.11.2023
Content: text (96 symbols)
️Automatic issue of goods ✔️
Seller

Ask a Question
Report a violation
Description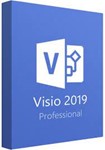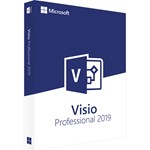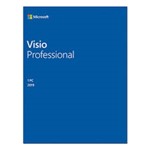 ✅ To pay with a Bank card, choose the Freekassa payment method
✅ Bonus for positive feedback 10%
License type - RETAIL
Language - Multilanguage
Bit depth - x32 / x64
Regional binding - Worldwide
Activation key for 1 PC.
Activation - via the Internet and by phone.
🛑Uninstall all versions of Office/Visio from PC before installation
Microsoft Visio 2019 is a diagramming and diagramming application that provides rich visualization tools to visualize any information, complex systems, and multi-step processes. Microsoft Visio 2019's advanced diagramming tools make your work easier with dynamic, data-driven visuals and new ways to put documents online in real time.
Benefits of Microsoft Visio 2019:
Graphical visualization of processes, systems and other information using the Visio application for quick and easy perception of large amounts of information.
Visio Best Practices for Customizing and Analyzing Audience Information, an expanded collection of Microsoft Visio generic templates.
The ability to hide unnecessary information: comments, personal data, document properties, sketches and various unused elements.
Integration of audio, video and images from both third-party and Microsoft Office collection.
Auto-alignment and distribution, the function of moving objects along a dynamic line, support for hyperlinks and Unicode.
Organize your workspace intelligently with interactive windows, tabs, tips, tips, and other customizable elements.
Interactive collaboration features on dynamic diagrams accelerate real-time data exchange, support element reuse and logical grouping of functions, and facilitate complex diagram design.
The warranty from the store for the goods is valid for 7 days after purchase.
After the expiration of the warranty period, claims for the purchase will not be accepted, no refunds or replacement of goods will be provided.
Additional Information
If you already have Office installed on your PC, then uninstall it✅
• Download the program to download the distribution from the Office website at the link:
setup.office.com
• Enter the received key and download the distribution kit.
•After the first launch, office/Visio will request activation either online or by phone. If online activation fails, follow the instructions received with the product✅
The key has arrived. Online activation did not go through, I had to use a phone number. In the program, the specified phone number for the Russian Federation does not work. As I read on the forum (4pda) from August 2023, I found another phone number in the comments there - I activated it, the bot needs to enter numbers (9 blocks), it then says the activation code Number for activation in the Russian Federation. +7 495 916 7041
Everything is fine, the software is activated
The first key didn't work. The seller replaced and everything is ok.

Installation instructions are not working. you need to download visio via microsoft cdn https://officecdn.microsoft.com/pr/492350f6-3a01-4f97-b9c0-c7c6ddf67d60/media/ru-ru/VisioPro2019Retail.img

and then activate via phone on the site https://getcid.info/
Goods match the description.
The seller is responsive.