KRUM - Edge Of Darkness - STEAM Key region Free / ROW
Replenishment date: 10.06.2021
Content: text (17 symbols)
️Automatic issue of goods ✔️
Seller

Ask a Question
Report a violation
Description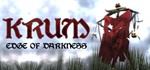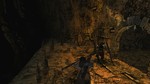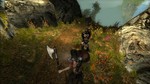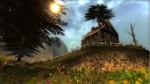 INSTANTLY AFTER PAYMENT YOU WILL RECEIVE A KEY FOR ACTIVATION
KRUM - Edge Of Darkness on STEAM!
WITHOUT REGIONAL RESTRICTIONS (Rest Of World (ROW) - Region Free / World Wide Steam Key)!
About the game: KRUM - Edge Of Darkness is a hardcore action RPG set in a fantasy world. The player goal is to survive and reach the end of the story by fighting his way through gruesome enemies and blood-thirsty bosses await adventurers as he traverse through a devastated but still beautiful world. KRUM has a unique combat system that is simple to learn but tricky to master that's unlike almost any other action video game out there. It's nothing like a click-and-slash button masher. Button mashing will only get you killed. Each weapon has a few easy to execute but brutal combos. The nature of the fights suggests that you will have to wait your turn and plan your timing, in order to strike or parry at the very best moment. The game leans heavily on action, but when the combats are so perilous and gritty you´ll often find yourself in what feels like a stand-off. Either battling monsters or common warriors, you will be eagerly waiting for your turn to come. You will face countless fearsome mobs and grotesque beasts, hidden deadly traps, powerful demon knights and dragons. THE STORY. You are a noble man living in a small and peaceful village. One day you return from the forest with some wood and see your village ravaged and left in ruins. Your friends and family dead or taken away. One of the few survivors, was able to tell you what happened in his last moments: Unknown demon forces came and destroyed everything without a reason, taking away the ones you love.
There is no other way for you but, go on a quest to save them ... As you progress in your path, you realize that there is something more, something bigger, something terrifying behind this.
After purchase you need:
1. Download and install Steam
http://steampowered.com/about
(if not already installed);
2. Register a new account on Steam or go to an existing one;
3. In the top menu of the Steam window, open the "Games" item and select "Activate via Steam" there.
4. Enter the activation key, click "next" - the game is activated.
5. After activating the key, the game will be displayed in the "Games Library" list, from here you can download / install it, and then start playing.