Know by heart (steam key)
Replenishment date: 15.03.2023
Manual issue of goods
You may need to contact the seller to receive the item. Carefully read the terms of delivery specified in the product description
Seller

Ask a Question
Report a violation
Description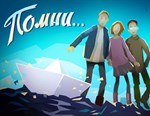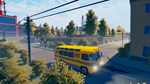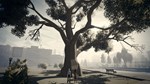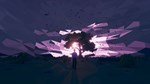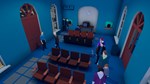 After the purchase, you will receive a KEY to activate the specified software product.
The purchase ID is 16 characters, use it to get the product code on the merchant site.
Release date: 10 Feb 2022
Age rating: 16+
Developer: Ice-Pick Lodge
Publisher: Ice-Pick Lodge
Localization: Completely in Russian
Activation System: Steam
Region: Russia
Description:
"Remember..." is a game about accepting loss. With the help of the plot, music, intuitive gameplay and atmospheric mini-games, it creates the illusion of returning to childhood and growing up following it, awareness of the transience of time. her traces. The main character Misha is mired in monotonous work and everyday life indistinguishable from each other, but one day old school love and the hope of breaking the vicious circle invade his routine. A short but turning point in the life of the town is intertwined with the story of childhood friends who have come together again. They will plunge into memories, find a common language again and resurrect their former friendship. However, the children's memory of the past and the very connection between them are under threat.
Key features: Sentimental adventure / quest for 5 hours of gameplay
Scenery of a provincial post-Soviet town at the turn of the century
Emotional plot with an element of non-linearity and several endings
Mechanics of memories and thoughts of the protagonist
Many mini-games designed to highlight the mood of the moment
Soundtrack in the genre of modern neoclassical