PSN UK Cards £5-100 Pounds GBP Ps Store UK
Replenishment date: 03.04.2023
Manual issue of goods
You may need to contact the seller to receive the item. Carefully read the terms of delivery specified in the product description
Seller

Ask a Question
Report a violation
Description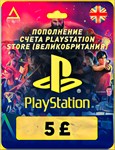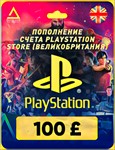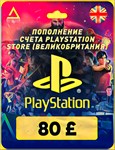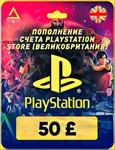 🕚 FAST DELIVERY 1 - 60 MINUTES. 🚀
✔️ NOMINAL REPLENISHMENT 🔥
Guaranteed delivery within 24 hours.
after payment, write to the chat, send a unique code:
F5***A33BF28434E 🕚 usually 1 - 60 MINUTES. 🚀
PlayStation Store recharge card (UK)
************************************************** ******
Activation: PlayStation
Publishers: Sony Interactive
► Activation Region: United Kingdom
************************************************** ******
This is a credit card for the UK PlayStation Store.
Issued in the form of a promotional code (we will show after payment).
You will need a UK PlayStation Store account.
After downloading the game or receiving game currency, you can switch to a Russian account.
BENEFITS OF USING ACCOUNT
The top-up method is available to all PlayStation Store users. To do this, you must have an account with the Playstation Network (PSN) service and be over 18 years old. Money can be used to pay for any goods and services. Ideal for the case when it is not possible to replenish the balance from a bank card.
PLEASE NOTE
The card can only be activated on an account in the UK region

➖➖➖➖➖➖➖➖➖➖➖➖➖➖➖➖➖➖➖➖➖
✍️ Ask questions, get answers.
🕗 I work from 10:00 to 20:00 Moscow.
🔔 If I'm Off write notifications come
➖➖➖➖➖➖➖➖➖➖➖➖➖➖➖➖➖➖➖➖➖

GiftFix - THE WORLD IS ONLY LIMITED TO YOUR IMAGINATION
Additional Information
Instant issuance:
50 PL
100 PL
200 PL