🪄Hogwarts Legacy Deluxe NO LINE+GLOBAL VERSION🌎
Replenishment date: 11.10.2023
Content: text (83 characters)
️Automatic issue of goods ✔️
Seller

Ask a Question
Report a violation
Seller discounts
for all goods
The goods are given a discount for regular customers.
If the total amount of purchases from a Voronpb seller is more than:
Description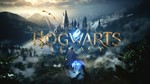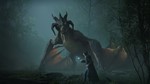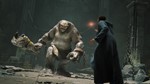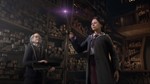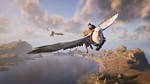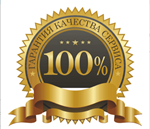 ACTIVATIONS are available WITHOUT QUEUE, BOUGHT, DOWNLOADED, YOU PLAY. Payment for goods WITHOUT COMMISSION 🎁 Discount promo code: EEF1A512BF2F4F82
INSTANT AUTOMATIC ISSUANCE OF GOODS 24/7 GLOBAL VERSION is available in any region!!
● Immediately after payment you get access to the general Steam ACCOUNT for offline play.
● After purchase, you will receive simple activation instructions.
● Activation gives you the opportunity to play an unlimited amount of time (following the instructions).
● The cost of the game is several times lower than in the official Steam store.
YOU WILL GET BONUSES AFTER PURCHASE IN THE FORM OF DIFFERENT PLEASANT FEATURES!
● There may be other PAID games on the account (randomly on each account), they come as a bonus for free!
● For a positive review, you will receive a gift certificate (cashback) for other purchases.
● As well as a promotional code that gives you a discount on any of my products!
IMPORTANT INFORMATION:
● If the account has Steam Guard, write to the seller in the product correspondence.
● Play after installation is possible only in offline mode. Changing account information is prohibited.
● The product is not suitable for playing through cloud services: PlayKey / GeForce NOW and others.
● Please do not leave negative feedback before contacting the seller through the section "Correspondence with the seller."
● Updates / patches / DLC are paid separately (at the time of activation you get the latest version of the game)
● If you have any problems or questions, be sure to contact us for advice
✅ TECHNICAL USER SUPPORT - LIFETIME! You will pass the game completely without problems!!!✅


● Our ACCOUNTS are personal (legally purchased) no one will change the password and take away your account, your saves will not be lost! Activations are always available! Buy, download, play!
● The reliability of your purchase is GUARANTEED! We are a large store on the marketplace, with over 7 years of experience and hundreds of positive reviews. Experienced technical support will always help to solve the problems!
Additional Information
DIGITAL DELUXE EDITION:
In the digital deluxe edition of Hogwarts. Heritage includes:
- Thestral Mount
- Dark Arts Battle Arena
- Dark Arts Skin Pack
- Dark Arts Garrison Hat
- 72 hours early access
MINIMUM SYSTEM REQUIREMENTS:
Requires 64-bit processor and operating system
OS: 64-bit Windows 10
Processor: Intel Core i5-6600 (3.3Ghz) or AMD Ryzen 5 1400 (3.2Ghz)
RAM: 16 GB RAM
Video Card: NVIDIA GeForce GTX 960 4GB or AMD Radeon RX 470 4GB
DirectX: 12 Versions
Disk space: 85 GB
Optional: SSD (Preferred), HDD (Supported), 720p/30 fps, Low Quality Settings
Everything is successful, quickly activated, thank you!!
Everything is fine. The seller responds quickly, if necessary, promptly solves the problem. I advise not only the game, but also the seller!
everything is clear and fast, a lot of accounts, I think it will be super convenient to play!
works good, I´ma wizard Harry :)
while everything is cool, the seller responded to the problem, everything was decided, after downloading I will add
Everything works great! I'm sitting offline playing, Everything is GOOD!
Thank you very much for your support for holding the hand and explaining what to do, even to such a felt boot as me.
The seller is wonderful, there were problems, helped to figure it out!
thank you! it worked after they fixed it log in remotely :D +++
I bought it, after the purchase, an instruction arrives in the mail, where each step of further actions is written, there is nothing complicated about it, just do as the man shows in the video, everything is chewed and understood in as much detail as possible. So far, the game has not been launched, I'm waiting for activation. I will update my review after launch. I wonder if it is possible to somehow find out from the support service the exact time when it will be possible to activate the game, so as not to check it yourself every half an hour?
UPD: I waited a couple of hours and the game was activated, thanks to the seller, I will definitely buy games in this way now)