God Of War GFN (Geforce Now) 🔵 PlayKey 🔵 VK Play
Replenishment date: 21.04.2022
Content: text (1343 characters)
️Automatic issue of goods ✔️
Seller

Ask a Question
Report a violation
Seller discounts
for all goods
The goods are given a discount for regular customers.
If the total amount of purchases from the Cloud-Gaming.store seller is more than:
Description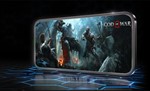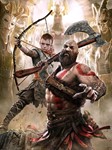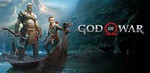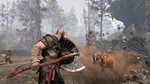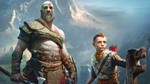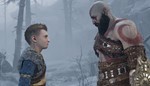 🆘 This game will be removed from the Geforce Now library on 1.07.2022/1.07.2022/XNUMX, however, users who were able to launch the game on the Geforce Now service will keep access to it forever. So hurry up to buy this masterpiece and run it through Geforce Now before XNUMX🆘
By purchasing this product, you get God Of War Region Free general Steam account to play in cloud services. After payment you will receive an account like - Login : password.
Can be used to play inside cloud services:
✔️GFN (Geforce Now) - provided that the game was activated before 01.07.2022/XNUMX/XNUMX;
✔️PlayKey;
✔️VK Play Cloud.
Cannot be used to play inside cloud services:
❌DROVA;
❌Boosteroid.
✔️Can be used for OFFLINE activation on your PC.
✅ You buy activation of the God Of War game from my PERSONAL account for GFN (GeForce NOW)/PlayKey/VK Play Cloud cloud services.
✅ This Steam account is configured specifically for playing on GFN (GeForce NOW)/PlayKey/VK Play Cloud cloud services, all game progress will be your own.
✅ Activation gives you the opportunity to play an unlimited amount of time in the purchased game.
✅ Detailed instructions, according to which you will do everything yourself, will not take much time.
✅ 90 days account warranty includes ongoing support.
✅ Geforce Now (GFN) users no longer need a Steam client on PC.
✅ You can play from any device - phones / tablets / TVs / nvidia shield, etc.
✅ You must have your own account on the GFN (GeForce NOW)/PlayKey/VK Play Cloud gaming service, it is recommended to have a premium subscription (to bypass the queue and get the best cloud PC). 1 activation for 1 YOUR account.
✅ Ability to play on the day the game is released.
✅ You will receive all game updates at the time of their release.
✅ Language: Russian, English, French, Italian, German.
✅ Purchased goods cannot be returned or exchanged.
⚠️WARNING! IMPORTANT INFORMATION!
• Not suitable for other services, only for playing through GFN (GeForce NOW)/PlayKey/VK Play Cloud.
• The account is not transferred to your ownership, any change in the account data is strictly prohibited, may lead to an authorization crash.
• I draw your attention to the fact that if the gaming platform makes any changes to the protection or modes, the activation method may not work, without the possibility of further play. Refunds are not made in this case.
Make sure you understand the product and understand what you are buying. If the conditions are not met, the seller reserves the right to refuse service (without a refund). Please read the product description carefully and if you have any questions, write to the seller.
Technical support works: on weekdays from 7:00 to 22:00 (Moscow time)
on weekends from 9:00 to 00:00 (Moscow time).
Everything is great. Played through GFN. The seller is one of the best.
Everything works, thanks to the seller.
Everything works, thank you.