FORZA HORIZON 5 PREMIUM ONLINE LIFE MICROSOFT
Replenishment date: 27.10.2021
Content: FORZA HORIZON 5 (19) .txt (2.36 KB)
️Automatic issue of goods ✔️
Seller

Ask a Question
Report a violation
Seller discounts
for all goods
The goods are given a discount for regular customers.
If the total purchases from the GamesLover seller are greater than:
Description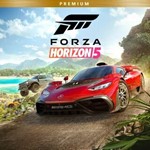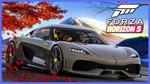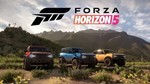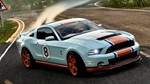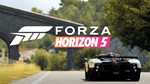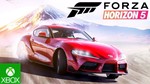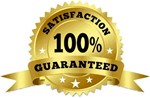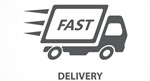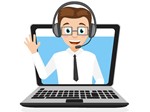 🔥 MORE THAN 30 PAYMENT METHODS. CHOOSE THE MOST CONVENIENT FOR YOU🔥
🔥 ONLINE GAME AVAILABLE🔥
🌏 You can also play with friends who bought the game on Steam🌏
Game activation, without malicious "Autoactivators"
🔴You will activate the game yourself using the data received from the seller's account and simple instructions, we always have activation, you do not have to wait for your turn. We're in touch. If something goes wrong, we will advise you on all questions
After payment, you instantly receive a licensed version of the game: FORZA HORIZON 5 general ACCOUNT PREMIUM ONLINE with all updates that will be released in the future


✅All Windows Store games have 100% multiplayer / network functions! The game will have your NICKNAME from the XBOX Live profile and the NEW GAME (saves and achievements are tied to it), and if you have already played (for example, through Xbox Game Pass) you can CONTINUE the game, all the saves will remain!

🔴CAUTION🔴
Our activation without virus "Activators" and other malicious programs. You don't need to disable Windows update
The account is given a lifetime guarantee. The account is protected (ALL ACCOUNTS ARE LEGALLY PURCHASED BY ME SO THERE WILL NEVER BE ANY PROBLEMS WITH THE LOGIN)
Mail and password cannot be changed. The transfer of account data is prohibited. The account remains yours forever (even after reinstalling Windows, you can safely reinstall the game)
If you have any questions please write I will be glad to help
Refund is possible if the account does not work or we cannot make a replacement
Additional Information
✅ General information
• Log into your account only LOGIN AND PASSWORD without malicious "Autoactivators"
• You can play with your friends if they buy this product too.
• It is FORBIDDEN to change the data, the account is NOT transferred to you as your property.
• Automatic update of games to the current version, new DLC without the participation of the seller.
• Networking and the game itself are guaranteed at the time of purchase, if in the future Microsoft blocks the ability to play through activation - no claims will be accepted.
🔵 Languages: Russian, English, Spanish, Italian, Chinese, Korean, German, Polish, Portuguese, French, Japanese.
👍 Activation works anywhere in the world.
🎮 System requirements:
• OS: Windows 10 version 15063.0 or higher.
• Processor: Intel i5-4460 or AMD Ryzen 3 1200
• RAM: 8 GB of RAM.
• Video card: NVidia GTX 970 OR AMD RX 470
• DirectX: version 12
• Network: broadband internet connection.
• Disk space: 110 GB
Still have questions?
We are in touch all day. Optionally, we will configure it through Anydesk
@ MAX55MAXIMUS - our telegram
the seller replaced, right now I'll try to download and supplement)
I answered the question promptly,
Everything works, Downloading
There were problems at the entrance. But the seller quickly decided everything. Satisfied with the product.