FOREX HIGH ACCURACY - INFINITY PRO + SCANNER MT 4
Replenishment date: 04.10.2023
Manual issue of goods
You may need to contact the seller to receive the item. Carefully read the terms of delivery specified in the product description
Seller

Ask a Question
Report a violation
Description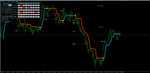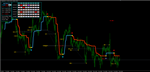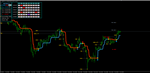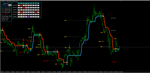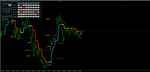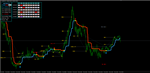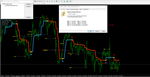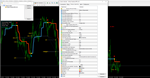 FOREX HIGH ACCURACY - 100% NO REPAINT - INFINITY TRENDLINE PRO INDICATOR + SCANNER MT 4

Infinity TrendLine PRO 9.5

The TrendLine PRO indicator is based on the analysis of the strength of bulls and bears. It shows a trend line, highlighting it with color, an entry point and recommended Take Profit and Stop Loss levels. The panel displays the current signal (SELL or BUY), the probability of success of the transaction and the overall result of the transactions. The built-in Scanner is launched by pressing the "PRO" button and displays all available timeframes for each pair and incoming signals and the Success Rate value. By clicking on any timeframe, you can switch to a new chart. The indicator is very simple and intuitive even for a beginner. You can trade any symbol available to your broker: currency pairs, indices, metals, CFDs or cryptocurrencies. The Trend Line PRO indicator never redraws or recalculates levels! This is an honest and professional indicator, many times ahead of the competition!

Content: Infinity TrendLine PRO INDICATOR MT4.ex4 (unlocked), DLL: msimg32.dll.

Note. This product uses a custom DLL "msimg32.dll".
There are no viruses in this file, but Windows security is blocking it and you must give permission.
Some antiviruses can block it and mark it as a virus.
It's a false alarm and safe, this false alarm is triggered because it's a custom DLL that hasn't been verified by any publisher but needs to be unlocked.
Please only buy this product if you agree with this.

Powered by MetaTrader 4 for Windows.

Delivery to an email address in all countries of the world within 24 hours.
Additional Information
Money Back Guarantee.
If the product does not work, send me a message.
After checking the goods, if everything is confirmed.
I will refund the money within one day.