Far Cry 3 🎁Gifts ✅Russian Online (PC)
Replenishment date: 28.08.2022
Content: text (44 characters)
️Automatic issue of goods ✔️
Seller

Ask a Question
Report a violation
Description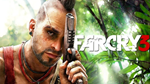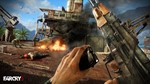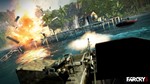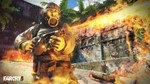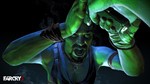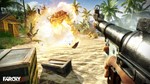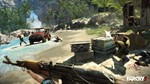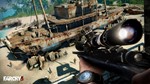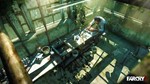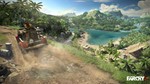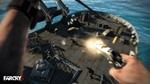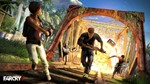 🔥Instant automatic delivery of goods 24/7 after payment.🔥
☑️We sell only our own game accounts registered by us personally, so you will not experience any problems!
Procedure after purchasing the product:
1. Download and install Ubisoft -
https://ubisoftconnect.com/ru-RU/
2. Enter the purchased data in the appropriate fields.
3. Install the game and play!
✌Together with the purchase of this game you get the following;
☑️ 60 days warranty on this product.
☑️ Get prompt customer support.
☑️You get a licensed game - with ALL the features that are declared by the publisher of this game.
🎁 A gift - to receive it, you need to leave a positive review - and we will send it to you within 24 hours in correspondence (seller-buyer).
✅The game is COMPLETELY IN RUSSIAN LANGUAGE!
✅In the content of the product you get (email;password) to enter the Ubisoft game client.
❌Access to change data on the game account is not sent - it will be impossible to change the data!
❌ If you have any misunderstandings, do not leave negative feedback until the problem is solved!
❌ Refunds if you don't like the game, it doesn't run on your system or it was bought by mistake - WE DO NOT PRODUCE!
ABOUT THIS GAME
Far Cry 3 is an open-world first-person shooter set on an island unlike any other. Where heavily armed warlords exchange slaves. Where unwanted guests are hunted for rewards. And as you embark on a desperate mission to save your friends, you realize that the only way to avoid this rabble is to face it face to face.
Main Features:
OPEN WORLD FIRST PERSON SHOOTER
Create your own adventure. Choose your weapons, skills and where you will start the quest. It doesn't matter if you like to shoot anything that moves, quietly eliminate opponents one at a time, or deal with them at a respectful distance - you can play the way you want it.
ISLAND OF DANGERS AND DISCOVERIES
Explore the whole island, home to mountain ranges and marshy plains as well as white sand beaches. Find relics, hunt exotic animals, play mini games and travel through land, water or air. Make your way through the cities, temples and river fortifications of this island!
DISCOVER MEMORABLE STORY AND CRAZY CHARACTERS
Dive into the dark side of human nature and meet charismatic characters created by a Writers Guild Award winner.
PLAY WITH FRIENDS IN A COMPLETE COOPERATIVE CAMPAIGN
Play online in a four-player campaign where you will have to go all out and work together to win. See the island through the eyes of a wayward team and help it survive in its own struggle.
ANOTHER GENERATION OF MULTIPLAYER
An innovative reward system and team play in multiplayer. To level up, players must help each other with battle cries, revive teammates, and summon support weapons. After each battle, players can punish opponents or show mercy by choosing one of the many ways with interactive videos.
USE MAP EDITOR TO CREATE AND USE NEW CONTENT
The powerful and easy-to-use Far Cry® Map Editor is back with new and improved features. The community of map creators provides a constant stream of brand new content, the best of which is seen by the whole world. With built-in tools, you too can create great maps easily and easily.
Additional Information
SYSTEM REQUIREMENTS
MINIMUM:
OS: Windows XP, Windows Vista and Windows 7
Processor: Intel Core®2 Duo E6700 2,6 GHz or AMD Athlon64 X2 6000+ 3 GHz or better
Memory: 2 GB
Video Card: 512 MB VRAM (1 GB VRAM), with support for DirectX 9.0c (DirectX 11) and Shader Model 3.0 (Shader Model 5.0)
DirectX®: 9.0c
Hard Drive: 15 GB available space
Sound Card: DirectX Compatible (5.1 surround sound recommended)
RECOMMENDED:
Memory: 4 GB
Video Card: 512 MB VRAM (1 GB VRAM), with support for DirectX 9.0c (DirectX 11) and Shader Model 3.0 (Shader Model 5.0)
DirectX®: 11
Hard Drive: 15 GB available space
Sound Card: DirectX Compatible (5.1 surround sound recommended)
Other requirements: broadband internet connection