EA Sports (FIFA 24) Account+LOGIN+PASSWORD📝Steam
Replenishment date: 17.10.2023
Content: text (684 characters)
️Automatic issue of goods ✔️
Seller

Ask a Question
Report a violation
Seller discounts
for all goods
The goods are given a discount for regular customers.
If the total amount of purchases from a Voronpb seller is more than:
Description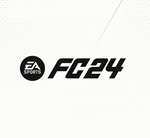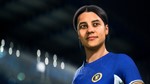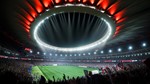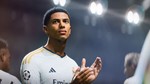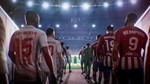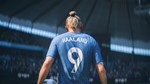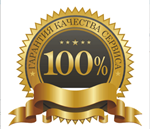 INSTANT AUTOMATIC PRODUCT DISCHARGE LOGIN+PASSWORD 24/7 Steam!✅ Region Free/Global

● Immediately after payment you get access to a general account: EA Sports FC 24 (FIFA 24) - Ultimate Edition (Can be played in any country)
● After purchase, you will receive simple activation instructions.
● Activation gives you the opportunity to play an unlimited amount of time (following the instructions).
● The cost of the game is several times lower than in the official store Origin / EA app .
● You activate the game yourself, without third-party activator programs.
● Data from your account / Steam with the FIFA 24 game for offline play, the account is shared, and all saves will be stored on your PC, no one will disturb you during the game.
IMPORTANT INFORMATION:

● You can easily change Steam accounts with each other, i.e. You won't have to ask for a code every time.
● Play after installation is possible only in offline mode.
● Change of data on the account is prohibited.
● The product is not suitable for playing through cloud services: PlayKey / GeForce NOW and others.
YOU WILL GET BONUSES AFTER PURCHASE IN THE FORM OF DIFFERENT PLEASANT FEATURES!
● There may be other PAID games on the account (randomly on each account), they come as a bonus for free!
● For a positive review, you will receive a gift certificate (cashback) for other purchases.

TECHNICAL USER SUPPORT - LIFETIME! You can always write to us and we will resolve all issues
● Our ACCOUNTS are personal (legally purchased) no one will change the password and take away your account, your saves will not be lost!
We always have ACTIVATIONS. You pay not only for activation, but also for Service, Support, Warranty! We have been working for 7 years!!!
Experienced technical support will always help to solve the problems!
Additional Information
MINIMUM SYSTEM REQUIREMENTS:
OS: Windows 10 - 64-Bit
Processor: Intel Core i5-6600K @ 3.50GHz or AMD Ryzen 5 1600 @ 3.2 GHZ
RAM: 8 GB RAM
Video Card: NVIDIA GeForce GTX 1050 Ti 4GB or AMD Radeon RX 570 4GB
DirectX: 12 Versions
Network: Broadband Internet Connection
Disk space: 100 GB