DUMo Pro v2.25.4.125 | License
Replenishment date:
This item has run out. Check back later or try searching other sellers
Seller

Ask a Question
Report a violation
Seller discounts
for all goods
The goods are given a discount for regular customers.
If the total amount of purchases from the seller VB_73 is more than:
Description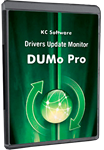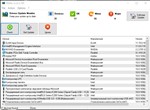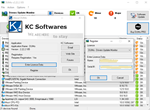 🔵 After payment you will receive:
➤ Lifetime DUMo Pro license only for version 2.25.4.125
(Go to menu "?> About> Enter License Data" and activate the license)
➤ The key is not unique (public) and does not require re-purchase.

🎁 After purchase, leave your positive feedback, this is important for us. You will receive a 16% discount.

🔵 By purchasing a product / value, you agree that:
➤ After payment, return or exchange of goods is not possible.
➤ You should be aware that this is a virtual value and after receiving it, a refund and value is not possible.

🔥 In order to avoid misunderstandings, it is necessary to record on video the fact of the purchase of the goods before the moment of entering according to the data provided to the mail / account. Customer complaints regarding incorrect data will be considered only if the buyer provides a video that will capture the purchase of the product and an attempt to enter (activate the key) using the purchased data.

🔵 IF HAVE A PROBLEM AFTER PURCHASING THE GOODS:
➤ Do not write negative reviews.
➤ Go to the "Correspondence" tab and describe the problem.
➤ The seller will answer your message within 24 hours.
➤ All accounts are working and are checked manually.
Additional Information
Key features of DUMo Pro:
- Search for the latest drivers
- Automatic detection of installed equipment
- Configuring update exclusions
- Minimum false driver definitions compared to other similar programs (according to user reviews)