Detroit Become Human (steam key)
Replenishment date: 14.04.2023
Manual issue of goods
You may need to contact the seller to receive the item. Carefully read the terms of delivery specified in the product description
Seller

Ask a Question
Report a violation
Description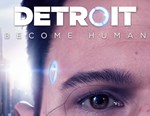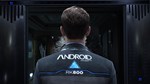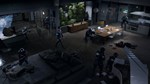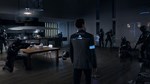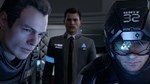 After the purchase, you will receive a KEY to activate the specified software product.
The purchase ID is 16 characters, use it to get the product code on the merchant site.
Release date: June 18, 2020
Age rating: 18+
Developer: Quantic Dream
Publisher: Quantic Dream SA
Localization: Completely in Russian
Activation System: Steam
Region:CIS, Russia
Description:
Detroit: Become Human, the award-winning video game from Quantic Dream, is finally available on Steam! World famous actors took part in the creation of the game, including: Jesse Williams ("Grey's Anatomy"), Clancy Brown ("Carnival"), Lance Henriksen ("Aliens"), Bryan Descartes ("True Blood") and Valorie Kerry (" Twilight").
WHAT MAKES US HUMAN?
Detroit, 2038 Technology has evolved to such an extent that humanoid androids are found at every turn. They talk, move, act like human beings, but they are just machines in the service of people. Play as three different androids and watch the world on the verge of chaos - our possible future - through their eyes. Each decision you make will lead to dramatic twists in the game's tense, branching storyline. You will face moral dilemmas as you decide who lives and who dies. What will be the future of Detroit and the fate of humanity as a result of thousands of decisions you make and dozens of possible endings? PLAY YOUR ROLE IN A GREAT STORY Immerse yourself in a world where moral dilemmas and difficult decisions can turn android slaves into world-changing revolutionaries. Explore what it means to be human from an outsider's perspective and see the world through the eyes of a machine. THEIR LIVES, YOUR CHOICESave an ambitious, branching story in which your decisions not only determine the fate of the three protagonists, but the entire city of Detroit. The life and death of Kara, Connor and Marcus depend on how you control them, and if one of these characters pays the ultimate price, the story will still continue... COUNTLESS WAYS, COUNTLESS ENDINGS Every decision you make, no matter how small, affects the outcome of the story . No two playthroughs of this game are the same: play over and over and unlock brand new endings. FULLY OPTIMIZED FOR PCDetroit: Become Human comes to PC with stunning graphics, 4K resolution, 60fps frame rate and full integration of mouse/keyboard controls and gamepad. The most complete Detroit: Become Human edition to date awaits.
Everything is super, I recommend. Within 5-10 minutes after payment, the key for activation on Steam arrived, activated it on my account (RU) without any problems, the game is downloaded.