Crowntakers Undead Undertakings (Steam) -- Region free
Replenishment date: 15.03.2023
Manual issue of goods
You may need to contact the seller to receive the item. Carefully read the terms of delivery specified in the product description
Seller

Ask a Question
Report a violation
Description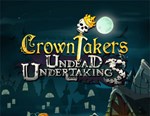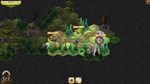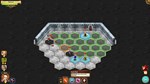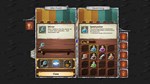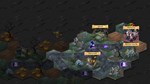 After the purchase, you will receive a KEY to activate the specified software product.
The purchase ID is 16 characters, use it to get the product code on the merchant site.
Release date: June 27, 2018
Age rating: 6+
Developer: Bulwark Studios
Publisher: Kalypso Media Digital Ltd
Localization: Russian interface
Activation System: Steam
Region: Region free
Description:
Attention! Requires Crowntakers to run.
Crowntakers - Undead Undertakings takes you into the world of the living dead. Explore the sinister depths of the Necropolis, where traces of death and decay are visible everywhere. Fight the horrors that have risen from their graves - zombies, skeletons and vampires, lead your squad of mercenaries to victory and return back to the light.
Key Features:
Completely new powerful mercenary druid Malda takes a significant part of the damage, but he himself hits hard in response. Attacks enemies, sacrifices own health, which then restores, neutralizing the damage received.
Unravel the mysteries of your companions as you complete their personal missions to unlock their strengths.
12 special items give mercenaries unprecedented abilities. Grab Zoe's diary or Melik's loaded dice and try your best.
Make your way to the Necropolis through uncharted lands, fighting the dead - zombies, skeletons and terrifying bosses.
15 additional achievements to test your limits.