Cartel Tycoon (steam key)
Replenishment date: 04.11.2022
Manual issue of goods
You may need to contact the seller to receive the item. Carefully read the terms of delivery specified in the product description
Seller

Ask a Question
Report a violation
Description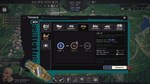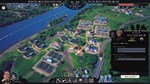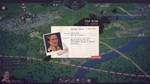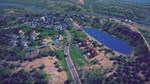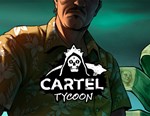 After the purchase, you will receive a KEY to activate the specified software product.
The purchase ID is 16 characters, use it to get the product code on the merchant site.
Release date: March 18, 2021
Age rating: 12+
Developer: Moon Moose
Publisher: tinyBuild
Localization: Russian (interface and subtitles)
Activation System: Steam
Region:CIS, Russia
Description:
The story of Cartel Tycoon takes place in fictional Latin America in the 80s, when the cocaine wave swept the United States and the rest of the world. Obscenely rich drug lords are at the head of entire empires, providing jobs for thousands of people. But under the guise of luxury, this criminal world hides cruelty and violence. Establish drug production and distribution routes, dealing with competitors, your thug lieutenants, local authorities and public opinion along the way. Deal in marijuana, cocaine, meth and don't forget to hide behind legal goods. Establish control over neighboring regions and increase income to open up new development paths and opportunities for research. React quickly to procedurally generated random events. Authorities, competitors, the DEA, the military, and even the CIA all threaten your business. And when you die (there are no fairy tales with a happy ending for drug lords), take the empire into your own hands as a successor and rebuild it from ruins. In Cartel Tycoon, mistakes are inevitable, and violence breeds even more violence. But wealth awaits the most cunning drug lords.
Key features: Build your empire. Expand your humble farm into a massive logistics system including plantations, labs, airfields and more.
The power is in your hands. Feel like a real tycoon, opening many ways of development and strategies.
Death is inevitable. When your leader dies, promote one of your lieutenants. Now he will rule your empire and expand the cartel.
Everything can be bought. And everyone. Launder your hard-earned cash and use it to expand your holdings, keep your lieutenants loyal, and bribe corrupt politicians.
Protect what is yours. Get away from the authorities and get rid of competitors on the way to wealth.
Unlimited replayability. Explore a dynamic narrative system with many unique characters and an endless sandbox mode.
Includes original soundtrack: capture the mood of psychedelic and 80s Latin America