💚 Call of Duty: MW | WarZone | READ ⭐ 7 DAYS | COD
Replenishment date: 23.08.2021
Content: text (24 characters)
️Automatic issue of goods ✔️
Seller

Ask a Question
Report a violation
Seller discounts
for all goods
The goods are given a discount for regular customers.
If the total amount of purchases from therealshop is more than:
Description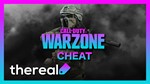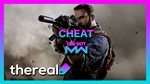 🍒 The best software with convenient functionality and customer support! 💯
🌐 Supports language interface: Russian, English 🎓
🧧 Cashback - for a positive review you will receive a gift card 🎀
☎ Fast Support - 24/7 support 🕗
📦 Instant Delivery - after payment you will immediately receive a "unique code" and you can activate it.
🚀 Best Choice - our store has been operating since 2016 and has over 400000 sales and 40000 positive reviews.
💰 Discount System - a system of discounts is provided for regular customers.
💸 Accept Crypto - we accept many popular cryptocurrencies (Bitcoin, Bitcoin Cash, Zcach, Dash, Litecoin, Eth)
🌎 Region Free - the product has no regional restrictions and can be used in any country.
💸 By buying this product you get:
💠 Call of Duty: WarZone / Modern Warfare (Cheat)
✅ Status: Undetected
✅ License validity period: 7 DAYS for one PC and one game account!
✅ Unique activation code
✅ Works in modes: Battle Royale / Multiplayer | Warzone and Modern Warfare
✅ Cheat is not visible on videos, screenshots or screen demos!
✅ Cheat functions - in the additional description for the product.
✅ You independently activate the "unique code" on your PC 24/7 without our participation!
⚙ System requirements:
⭐ Processor: Intel, AMD
⭐ OS: Windows 10 only x64
⭐ Supported builds: 1903 (18362), 1909 (18363), 2004 (19041), 20H2 (19042), 21H1 (19043)
🛠 Technical requirements for the game:
⭐ Supported game and system scale: only 100%
⭐ Screen format: auto
⭐ Game Mode: Windowed *
⭐ (* Game method not in window - will be provided after purchase) may not work on all PCs.)
IMPORTANT INFORMATION❗
🔸 You purchase this product at your own peril and risk.
🔸 "Undetected" status does not guarantee 100% blocking protection.
🔸 The functionality of the software can be changed: both added and removed!
🔸 Detailed instructions will be available after payment - in the "Instructions" section * MANDATORY READING!
🔸 If there is an update in the game, wait for the software update.
🔸 DirectX and Visual C ++ 2008-2019 must be installed for correct operation
🔸 Activation is provided only for one computer and one game account. You pay for 1 activation!
🔸 Due to the technical features of the software, it is possible that some antiviruses are mistakenly identified as malware.
🔸 By purchasing a product, you agree to ensure the functionality by adding the file to the exceptions in any of the conflicting software, or disabling it.
🔸 By purchasing this product, you agree to the condition that upon detection, complete closure of the project, blocking of the game account, you will not receive a refund, and no link will be made to a new account!
🔸 There is no refund, replacement of keys or exchange!
❌ You cannot use the same key again after the time has expired.
❌ Activation fails when changing: motherboard, processor, video card; reinstalling Windows using a spoofer.
🔸 By purchasing this product, you agree to the terms in the description!
🔸 Activation is done by the buyer independently without the participation of the seller!
Additional Information
🔺 Player 🔺
Only visible
Name
Health
Weapon
Distance
Line
2D Box
Skeleton
Enemy alarm (warning about players out of sight)
Size line skeleton
Backlight distance (10m to 1000m)
Additional distance for Name, Health, Weapon
🔺 Radar 🔺
Enable radar
Size
Position by X
Position by Y
Alpha (General transparency)
Backlight distance
🔺 Loot 🔺
Primary weapon
Grenade launchers (Grenades, mines, knives)
Ammo (Ammo)
Armor
GasMask
Money
Crates
Keycards
Additional
Backlight distance
🔺 Aim 🔺
Enable aimbot (Aim is triggered when you hold down the specified key)
Type: - mouse movement
- sight movement
- combined movement (combined)
Visibility Check
Only in zoom
To work on knocked players
Smoothness guidance
Control radius (Radius of control (free zone of movement of the sight, taking into account the captured target))
Draw fov circle
Fov (Field of View (FOV))
Distance
Enable prediction
Draw prediction circle
Bullet flight time
Bone selection
Key selection
🔺 Misc: 🔺
No recoil
Constant UAV (radar on the map)
🔺 Colors: 🔺
color hidden enemy
color visible enemy
target color
🔺 Setting: 🔺
Panic key (select the button to turn off the software) by default on End
Open menu key (select the button for opening the software menu) by default on Home
Save setting key
Load setting key