Auslogics BitReplica lifetime license for 2.4.0.0
Replenishment date: 13.12.2019
Content: text (29 symbols)
️Automatic issue of goods ✔️
Seller

Ask a Question
Report a violation
Description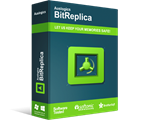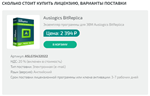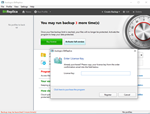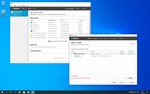 📌 After purchase, you will immediately receive an Auslogics BitReplica activation key.
📌 We hope you enjoy our service and leave your positive feedback about us and the product.
Thank you for your shopping!
✅ Auslogics BitReplica 2019/2020. The tool is designed to back up files stored on a Windows computer with support for cloud storage (OneDrive, Dropbox, Google Drive, and others)
✅ Back up any files that lkz. You can specify groups of files to back up, such as IE favorites or Windows email contacts, or select separate folders to back up under each profile you create.
✅ Create custom backup rules for individual folders. By creating separate profiles, you can set individual backup rules for different folders and groups of files, depending on how often you use or change them.
✅ Save disk space with incremental and differential backup mechanisms. To avoid wasting valuable disk space, you can only back up files that have changed since the last backup, or files that have changed since the last full backup.

✅ Store your files in the cloud for easy access to them. Select the cloud storage you want to use and configure BitReplica to store your backups in the cloud. This way, you can access your files from anywhere, wherever you are, and be sure that they are stored in reliable storage.

✅ Schedule backups according to your schedule. Create backups manually when convenient, or set them to automatically create on an hourly, daily, or weekly schedule. List your preferences in each profile.
✅ By purchasing this product, you can simultaneously protect 5 devices from any viruses, Trojans and ransomware.
📍 Available on OS: Windows 10 / 8.1 / 8/7 / XP 32 | 64-bit
⚙️ Activation Guide:
1- Go to the following address:
http://www.bitreplica.com/download/auslogics-bitreplica-setup.exe
2- Download and install the program on your computer.
3- Activate the full version in the Activate full version menu using the key.
4- Then click the "Activation Code" button in the upper right corner and enter the purchased key.
Limitations:
- This is a lifetime license for version 2.4.0.0 only.
- Free updates to new versions are not available.
- Does not include free technical support.