ALPAGES THE FIVE BOOKS (steam key)
Replenishment date: 15.03.2023
Manual issue of goods
You may need to contact the seller to receive the item. Carefully read the terms of delivery specified in the product description
Seller

Ask a Question
Report a violation
Description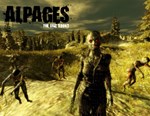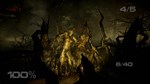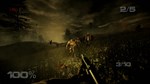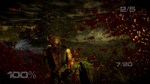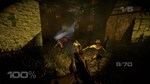 After the purchase, you will receive a KEY to activate the specified software product.
The purchase ID is 16 characters, use it to get the product code on the merchant site.
Release date: October 14, 2015
Age rating: 12+
Developer: Nicolas Bernard
Publisher: Microids
Localization: English
Activation System: Steam
Region:CIS, Russia
Description:
You are the last keeper of the five books. Whenever they appear somewhere in the world, you must find them and survive the creatures from each book. The fifth book will give you the power to kill the witch and that will put an end to these horrors. Every time you collect a book, you release another bizarre supernatural creature into the game. RUN, RESCUE, SHOOT, SURVIVE AND FIND 5 BOOKS!
CONTROLS: Game controls are classic FPS shooter. MOBS: ZOMBIES and infected animals are very aggressive, WITHER will do anything to stop you. she loves dangerous dogs. she is a big boss to others, PSYCHO CLOWN likes to take her time to kill her prey and stalk her continuously, TEDBY BEAR has two faces, PLANT sees a world made up of trees and plants.